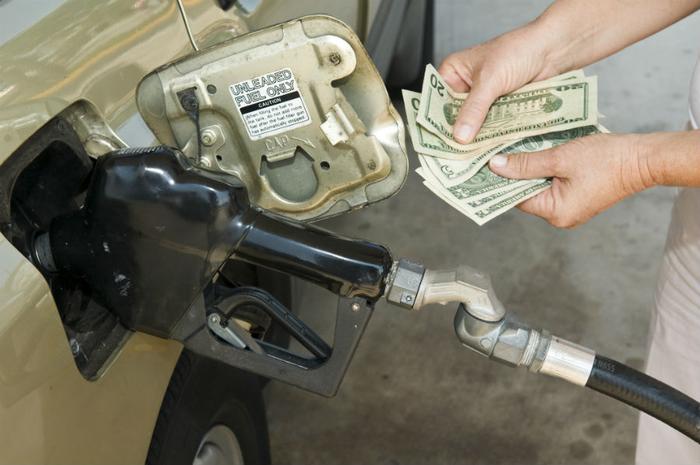 Unplanned maintenance at key oil refineries have reduced the flow of gasoline, and fuel supplies continue to shrink. As a result, gasoline prices continued to rise in the last week.
The AAA Fuel Gauge Survey shows the national average price of regular gasoline is $2.72 a gallon, up four cents in the last week. It's risen 29 cents in the last month.
The price of premium is $3.27 a gallon, five cents higher than last Friday. The average price of diesel fuel is $3.03 a gallon, just a penny more than last week.
Prices normally rise at this time of year, but they're getting a boost from the nation's oil refineries, which aren't turning out as much fuel as they normally do. Thursday's report from the Energy Information Administration (EIA) shows refineries are operating at about 86 percent. Normal utilization at this time of year is 93 percent.
Marathon's 383,000 barrel a day Carson facility in California and the 200,000 barrel a day McKee refinery in West Texas are both undergoing unscheduled work, sending California gasoline prices soaring. Five other western states -- Hawaii, Alaska, Washington, Oregon, and Nevada -- all have statewide average gasoline prices above $3 a gallon.
The states with the most expensive regular gas
These states currently have the highest prices for regular gas, according to the AAA Fuel Gauge Survey:
California ($3.70)

Hawaii ($3.50)

Washington ($3.23)

Oregon ($3.13)

Nevada ($3.03)

Alaska ($3.01)

Illinois ($2.88)

Pennsylvania ($2.86)

Michigan ($2.85)

Arizona ($2.85)
The states with the cheapest regular gas
The survey found these states currently have the lowest prices for regular gas:
Alabama ($2.43)

Arkansas ($2.44)

Mississippi ($2.44)

Louisiana ($2.45)

South Carolina ($2.47)

Missouri ($2.47)

Utah ($2.48)

Virginia ($2.49)

Oklahoma ($2.50)

Texas ($2.48)