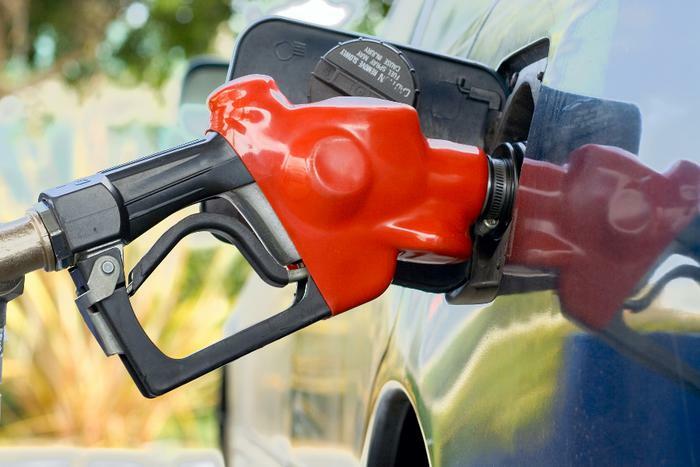 Last week's dramatic decline in oil prices paid dividends for drivers at the gas pump this week, with prices falling for the first time in over a month.
The AAA Fuel Gauge Survey shows that the national average price of regular gas is $3.14 a gallon, three cents lower than last Friday. It's even slightly less than it was a month ago. The average price of premium gas is $3.78 a gallon, two cents less than a week ago. The average price of diesel fuel is $3.27 a gallon, a penny less than last week.
The price moderation comes just before the Labor Day holiday weekend, which typically ends the summer driving season. But it remains to be seen whether there will be a big jump in the number of Americans taking end-of-the-summer road trips.
GasBuddy's Patrick DeHaan says gasoline demand has essentially remained flat throughout the month of August. Demand was up just 0.01% from last Wednesday to this Wednesday.
"That might be the smallest WoW (week over week) change I've ever seen in our data," DeHaan posted on Twitter.
The Energy Information Administration (EIA) puts demand at less than 10 million barrels a day. That's about 6% below the same week in 2019, and it helped increase gasoline supplies to more than 228 million barrels.
"Cheaper crude, softening demand and growing stock levels equal the right combination for cheaper prices at the pump, which many Americans would likely welcome after such an expensive summer," said AAA Spokeswoman Jeanette McGee.
The states with the most expensive gas
These states currently have the highest prices for regular gas, according to the AAA Fuel Gauge Survey:
California ($4.39)

Hawaii ($4.08)

Nevada ($4.04)

Washington ($3.89) 

Utah ($3.83)

Idaho ($3.80)

Oregon ($3.78) 

Alaska ($3.71) 

Colorado ($3.62)  

Wyoming ($3.57)
The states with the cheapest regular gas
The survey found that these states currently have the lowest prices for regular gas:
Mississippi ($2.77)

Louisiana ($2.80)

Texas ($2.79) 

Alabama ($2.81)

Missouri ($2.83)

Arkansas ($2.84)

Tennessee ($2.84)

South Carolina ($2.84)

Oklahoma ($2.85)

Kentucky ($2.82)