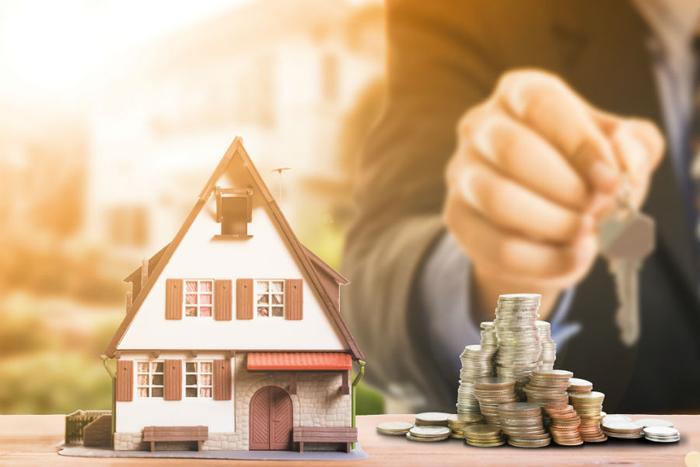 Recent turmoil in the financial markets has had an unexpected benefit for people hoping to buy a home and current homeowners who may want to refinance. Mortgage rates have dropped sharply in just the last few days.
While the average 30-year fixed-rate mortgage was 3.75 percent in late September it dropped to  3.62 percent late last week. That might not sound like much of a decline but according to CNBC, it could save about $225 a month on a $300,000 mortgage.
That makes homes, which are still going up in price, a little more affordable than they might be otherwise. The Mortgage Bankers Association (MBA) says that's led to an uptick in mortgage applications.
"Borrowers responded to these lower rates, leading to a 14 percent increase in refinance applications," said Joel Kan, MBA's associate vice president of Economic and Industry Forecasting. "Although refinance activity slowed in September compared to August, the months together were the strongest since October 2016. The slight changes in rates are still causing large swings in refinance volume, and we expect this sensitivity to persist."
You can thank the stock market
The early October rout on Wall Street, which sent the Dow Jones Industrial Average tumbling 800 points in just two sessions, may get some of the credit for lower mortgage rates. The sell-off sent Treasury bond yields lower, which in turn put downward pressure on mortgage rates since bond yields heavily influence the interest rate on mortgages.
The lower rates not only make a home purchase slightly more attractive; they also encourage homeowners to refinance their mortgages, giving them the opportunity to lower their monthly payment or take out some equity and keep their payment the same.
Mortgages News Daily reported this week that refinancing now makes sense for about 8 million homeowners due to the recent drop in mortgage rates . According to Credit Karma, refinancing an existing mortgage makes sense if you can lock in a rate that is 1 percent or more below your current rate.
More than 1 percent lower than a year ago
Consumers may be a good candidate for refinancing if they took out a mortgage last November. Just 11 months ago, the average fixed-rate 30-year mortgage had a 5 percent interest rate.
There are other considerations, including closing costs. Consumers might have to stay in their homes for another two years or more to recoup those costs with a lower rate. The lower the closing costs, of course, the more profitable it will be to refinance at a lower rate.