---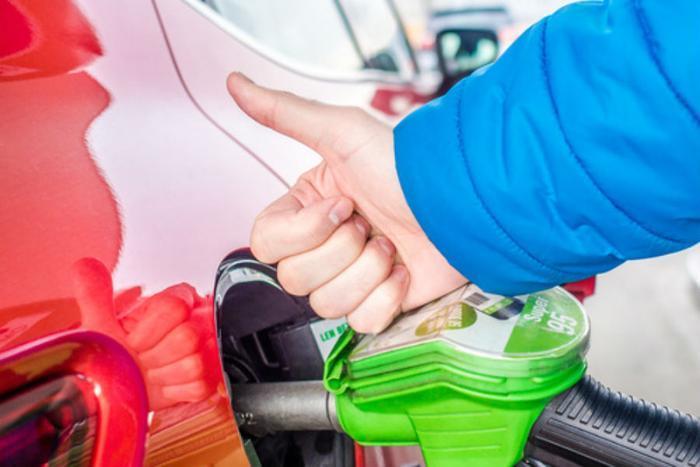 The price motorists pay at the gas pump keeps falling, and with less than five weeks remaining in 2015, it appears likely we'll start 2016 with a national average price below $2 a gallon.
According to the AAA Fuel Gauge Survey, today's national average is $2.03 a gallon, down three cents per gallon for the week, 14 cents over the last month, and 74 cents compared to a year ago.
The national average has dropped for 24 of the past 30 days. The biggest contributor to the break at the gas pump has been the end of unplanned and planned refinery maintenance, which tends to reduce the output of refined gasoline and creates temporary bottlenecks in supply.
AAA says that not only have these supply disruptions been cleared up, demand for gasoline typically goes down during the winter months and the gasoline market may become even more oversupplied in the near term.
That should should keep gas prices relatively low. Barring any unanticipated disruptions in supply, or swings in the price of crude oil, AAA expects retail averages to continue to fall leading into 2016.
Oil experts weigh in
A new survey by CNBC should also give motorists some holiday cheer. The business news network surveyed oil industry analysts and traders and found 46% believe oil will reach new lows in the first half of 2016. In a unanimous vote, 100% of those surveyed agreed that OPEC will not increase production when it meets later this week.
It was OPEC action a year ago, ramping up production in the face of ample supply and declining demand, that began oil's downward price spiral. Low oil prices, of course, pull down gasoline prices with them.
Meanwhile, drivers in 22 states are now enjoying gasoline prices that average $2 a gallon or less. Just a couple of months ago, refinery problems in the Midwest sent gasoline prices in that region soaring. But now AAA reports Michigan is tied with Missouri for the lowest average gasoline price – $1.81 a gallon – and Ohio is close behind at $1.82.
Most areas see falling prices
While prices have leveled off in some areas, average gasoline prices are down in 45 states and Washington, D.C. month-over-month, and consumers in 34 states are saving a nickel or more per gallon.
Fifteen states have seen savings of 25 cents or more per gallon over the last 30 days, led by Michigan, where the price is down 47 cents a gallon. Wisconsin motorists are saving 38 cents a gallon and Ohio drivers are pocketing 36 cents.
Pump prices moved higher in five states over the last month, all by less than a nickel per gallon. The price is up four cents in Oregon, and three cents in both New Jersey and Washington.
---