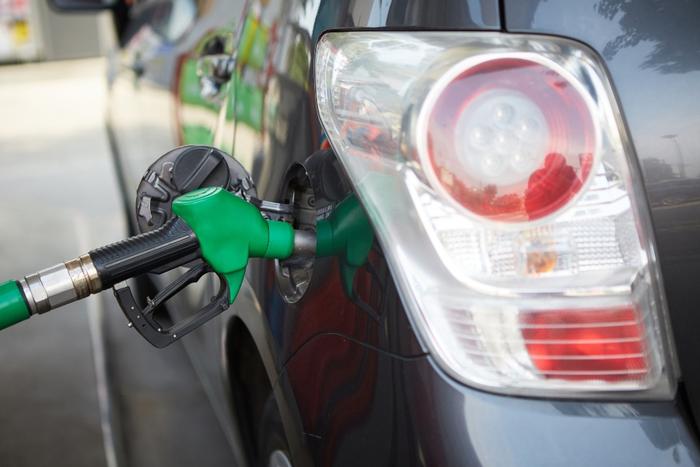 In spite of continued strong fuel demand, consumers hitting the road over the Labor Day weekend can expect to find the lowest gasoline prices in three years.
The AAA Fuel Gauge Survey shows the national average price of regular gas is $2.58 a gallon, two cents lower than last Friday. A year ago the price of gas averaged $2.83 a gallon. The average price of premium is $3.17 a gallon, two cents less than a week ago. The average price of diesel fuel is $2.93 a gallon, a penny less than last week.
Gasoline prices continue to benefit from lower oil prices, with concerns about a slowing global economy keeping crude prices low. The price of oil is around $57 a barrel, and though it's up for the week, it's expected to go lower in the weeks ahead.
With the U.S. economy still humming -- the latest reading on economic growth is 2 percent -- motorists haven't cut back on their fuel purchases. The Energy Information Administration (EIA) reports gasoline demand last week nearly hit 10 million barrels a day, up sharply from the previous week. Supplies of gasoline fell by more than two million barrels.
"While demand chips away at supply, it's not at a high enough rate to significantly impact gas prices," AAA said in its latest market update. "In fact, the national average is cheaper week-over-week by three-cents."
Most states saw small declines in the price of gasoline during the week. Arizona was an exception, as prices at the pump jumped by five cents a gallon within that state. 
The states with the most expensive regular gas
These states currently have the highest prices for regular gas, according to the AAA Fuel Gauge Survey:
Hawaii ($3.66)

California ($3.57)

Washington ($3.20)

Nevada ($3.12)

Oregon ($3.04)

Alaska ($3.01)

Utah ($2.83)

Idaho ($2.81)

Arizona ($2.82)

New York ($2.78)
The states with the cheapest regular gas
The survey found these states currently have the lowest prices for regular gas:
Louisiana ($2.19)

Mississippi ($2.20)

South Carolina ($2.23)

Alabama ($2.22)

Arkansas ($2.26)

Oklahoma ($2.29)

Tennessee ($2.28)

Texas ($2.30)

Missouri ($2.39)

Virginia ($2.32)