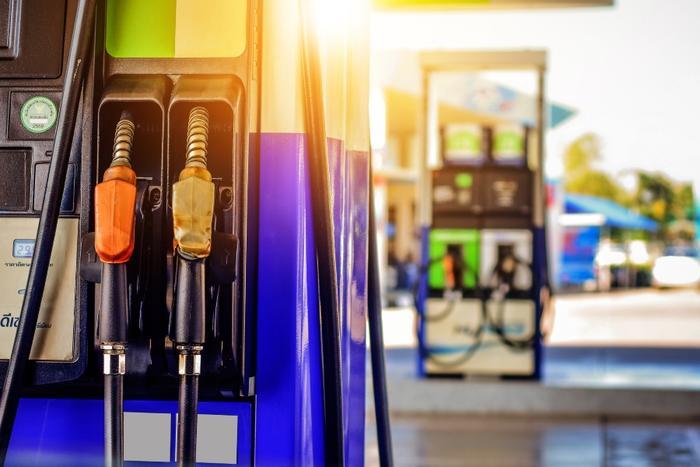 Motorists seem to have parked their cars now that the summer driving season is over. Even a hurricane slamming the Gulf Coast failed to overcome a big drop in fuel demand.
The AAA Fuel Gauge Survey shows the national average price of regular gasoline is $2.18 a gallon, two cents less than last Friday. The average price of premium is $2.79 gallon -- also two cents less than last week. The average price of diesel fuel is $2.40, down from $2.42 last week.
Hurricane Sally stormed ashore from the Gulf of Mexico, forcing a shutdown of oil rigs in the region early in the week. But there was apparently little damage and operations resumed by Thursday.
Crews returned to at least 30 offshore oil and gas platforms. Chevron Corp. began restaffing its Blind Faith and Petronius platforms in the Gulf of Mexico, according to Reuters.
The brief interruption had little lasting effect on oil prices and should have even less on what consumers pay for gasoline. AAA reports gasoline demand this month is at levels that haven't been seen since mid-June when the country was just beginning to reopen from the long coronavirus (COVID-19) shutdown.
While demand was low this week, so were supplies, at least compared to recent weeks. But AAA's Jeanette Casselano says that balance favored consumers.
 "Despite the steady supply dip, continued low levels of demand helped push the national gas price cheaper on the week," Casselano said.
The states with the most expensive gas
These states currently have the highest prices for regular gas, according to the AAA Fuel Gauge Survey:
Hawaii ($3.25)

California ($3.22)

Washington ($2.82)

Nevada ($2.67)

Oregon ($2.64)

Alaska ($2.54)

Pennsylvania ($2.49)

Utah ($2.45)

Idaho ($2.45)

Colorado ($2.31)
The states with the cheapest regular gas
The survey found these states currently have the lowest prices for regular gas:
Mississippi ($1.85)

Texas ($1.86)

Arkansas ($1.88)

Louisiana ($1.89)

Missouri ($1.89)

Alabama ($1.90)

Oklahoma ($1.90)

South Carolina ($1.91)

Tennessee ($1.92)

Kentucky ($1.93)