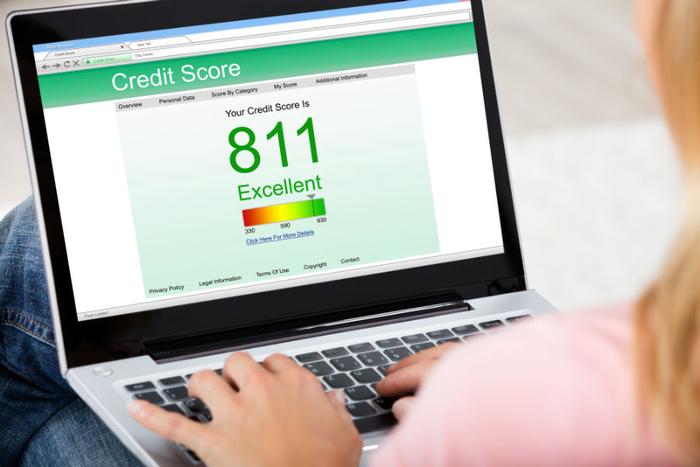 The way credit scores are determined is about to change, but it may not affect the average credit score very much.
The Wall Street Journal reports that Fair Isaac Corporation, the company that formulates the FICO credit score, will offer a new scoring system early next year that considers more data than the current scoring system.
Today, your credit score is determined mostly by how you manage credit. You get the most points for paying your bills on time.
It's also important to have credit available to you and to have had the accounts open for a long time. It's also important not to use all of your credit. For example, if you have a credit card with a $12,000 credit limit but have a $10,000 balance your score will be lower than if the balance was just $2,500.
Under the current system, you get no credit for having money in the bank, but that's about to change. Presumably, consumers will see a positive benefit to their credit score if they have a hefty bank account.
UltraFICO score
In fact, the new "UltraFICO" score is designed to make it easier for consumers to be approved for credit cards and car loans by taking into account the borrower's overall spending history, not just how they pay their bills.
According to the Journal report, the new UltraFICO would be a tool for consumers whose credit scores are not that great. If they have a few hundred dollars in the bank and have had the bank account for a number of years without overdrawing they might see their credit standing rise.
But in practice, the new formula is likely to be of greater benefit to consumers who already have high credit scores because they are the consumers most likely to have accumulated some cash in the bank. Consumers with low credit scores are often in that situation because they lack the extra cash to meet an unexpected expense.
Test run in 2019
FICO is reportedly talking with a limited number of lenders about using the new UltraFICO score on a trial basis. Before the financial crisis, consumers with damaged credit qualified for mortgages, albeit subprime loans that often ended in foreclosure. Since the financial crisis, this segment of the market has been largely shut out of the credit market.
Lenders are looking for a way to tap into the less-than-perfect credit market without taking on undue risk. The UltraFICO scoring system may be offered as a possible solution.