---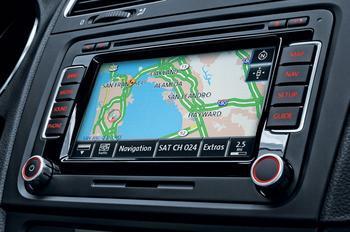 A J.D. Power and Associates survey finds car-buying consumers more frustrated than ever with factory-installed navigation systems, and many consumers are turning to their smartphones for directions.
On average, satisfaction with factory-installed systems is 681 (on a 1,000-point scale), a decrease of 13 points from 2011. Satisfaction declined in all factors measured, most notably in ease of use (637), down 25 points year over year.
J.D. Power said the reason for the decline may that the systems are becoming more difficult to use, or because more alternatives now exist, although many consumers say the systems simply don't work.
"The navigation system does not work. It never knows where it is!" said Gina or Torrance, Calif., in a ConsumerAffairs review of her 2013 Ford Escape.

"Purchased a 2007 TL, brand new in Virginia. The military moved me to Alaska where the navigation system does not function because there is no disc that covers Alaska," said Ron of Chugiak, Alaska in a review of his Acura TL. "The car does not know where it is and as a result, many functions that I paid for do not function."
The J.D. Power study, now in its 14th year, identifies six factors that contribute to overall satisfaction with factory-installed navigation systems. In order of importance, they are ease of use; routing; navigation display screen; speed of system; voice directions; and voice activation. The study also measures quality by examining problems per 100 (PP100) vehicles, in which a lower score reflects higher quality.
Corey of Gaithersburg, Md., has repeatedly tried unsuccessfully to have the navigation system in her 2006 Acura fixed.
"I have the same problem with the vehicle with the navigation system as I had when I first purchased the vehicle. It, again, is the voice commands. This is only an intermittent thing so the dealer is unable to find the problem and there has been no resolution," she said.
Complex menu systems
Although many new-vehicle owners indicate that their factory-installed navigation system is better than their previous system, they are also frustrated with the complexity of menu systems, voice control commands, and inputting destinations.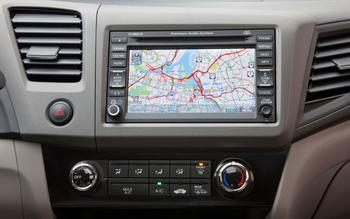 Moreover, as smartphones become more sophisticated in their capabilities, more owners prefer to use them for navigation instead of the system installed in their vehicle.
In the 2012 study, 47% of vehicle owners indicate they use a downloaded application on their smartphone for navigation in their vehicle, compared with 37% in 2011. In addition, 46% of owners indicate they "definitely would not" or "probably would not" repurchase a factory-installed navigation system if their smartphone navigation could be displayed on a central screen in their vehicle.

"Manufacturers of navigation systems face a serious challenge as smartphone navigation usage continues to rise and gains preference among vehicle owners," said Mike VanNieuwkuyk, executive director of global automotive at J.D. Power and Associates. "Free apps, up-to-date maps, and a familiar interface allow for quicker routing and improved interaction, including better voice recognition. Manufacturers have a window of opportunity to either improve upon the current navigation system platforms or focus on new ways to integrate smartphones."
Not just navigation
Sometimes it's not just the navigation system that goes awry, as Alisa of Mesa, Ariz., said in a review of her Lexus IS 350.
"I have a 2006 IS 350 whose computer touch screen navigation system has stopped working. This is obviously a major inconvenience as it is not just the navigation that doesn't work, it is also the air conditioning controls, the heating controls, the radio controls, the CD/MP3 player, the computer settings and the rear view camera!" she said.
"All of the radio presets were erased without any way to reset them. There is no way to adjust the fan settings for the a/c or heater, I can no longer adjust the bass/treble/fade, the backup camera only works 10% of the time and of course, the navigation system is completely non-functional.
"As the car is only 5 years old and supposedly, a precision, luxury vehicle, one would not expect such major malfunctions affecting multiple systems. Unfortunately, for some reason, they designed all of these systems to be dependent on the navigation computer," Lisa said.
---