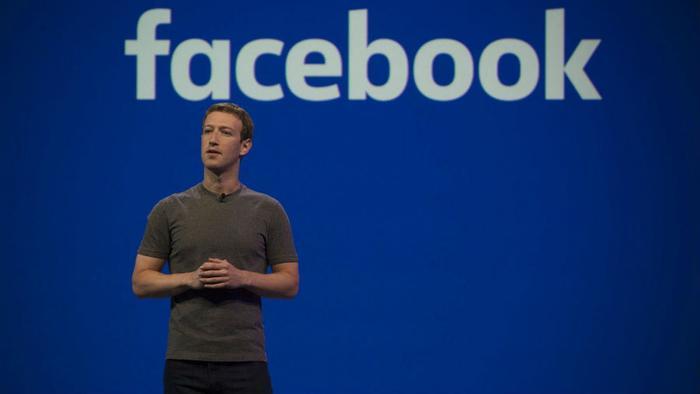 Mark Zuckerberg, the founder of Facebook, has a little egg on his face over his year-end wrap-up.
Unless you've been on Mars for most of 2018, you know that Facebook's dalliances in protecting its users' data has been a regular occurance this year. And rather than coming clean about the company's privacy missteps, Zuckerberg opted to post a photo of himself and his wife drinking champagne and declaring that he was "proud of the progress we've made."
Yep.
And critics castigated him for his indifference.
"Zuckerberg's tone-deaf remarks read like 1,000 words of patting himself on the back," wrote TechCrunch. Facebook user Sairah Zaidi replied to Zuckerberg's post with "Nothing about selling our data without our consent I see. I guess it's just too deeply ingrained in Facebook's 'DNA'," a sentiment given the thumbs-up by more than 800 of her fellow Facebook'ers.
The overhaul is in full swing
The Facebook chief spent most of his ink clamoring about the technical improvements in preventing election interference, pinpointing fake accounts, and disrupting the spread of harmful content.
"We've fundamentally altered our DNA to focus more on preventing harm in all our services, and we've systematically shifted a large portion of our company to work on preventing harm. We now have more than 30,000 people working on safety and invest billions of dollars in security yearly," wrote Zuckerberg.
Consumer security is always welcome, and Zuckerberg's pro-consumer efforts should have a chance to work their magic. For one thing, Zuckerberg hopes that Facebook's new Clear History tool "will give people more transparency into their browsing history and let people clear it from our systems."
He also let something new out of the bag. Making reference to the development of "ephemeral messaging," Facebook might be saying that users' messages might take on the nuance of having a short life, if we're to believe the definition of "ephemeral."
When social media becomes too much
One thing Facebook has gotten wise to, however, is the "tech addiction" that many of its followers have fallen prey to.
"For making sure our services improve people's well-being, we conducted research that found that when people use the internet to interact with others, that's associated with all the positive aspects of well-being you'd expect, including greater happiness, health, feeling more connected, and so on," Zuckerberg wrote.
"But when you just use the internet to consume content passively, that's not associated with those same positive effects. Based on this research, we've changed our services to encourage meaningful social interactions rather than passive consumption. One change we made reduced the amount of viral videos people watched by 50 million hours a day. In total, these changes intentionally reduced engagement and revenue in the near term, although we believe they'll help us build a stronger community and business over the long term."
Zuckerberg's comments about "meaningful social interactions" will no doubt catch the eye of mental health observers who have raised concerns about the impact social media can have on people.
In a recent study, researchers found a positive relationship between video chatting and reduced risk of depression symptoms in older adults. On the other hand, social media has been found to be the root cause of some negative emotions, with several studies nailing social media as one of the primary causes of the increase in depression and suicide among young people.
"Facebook's rise as a global arbiter of mental distress puts the social network in a tricky position at a time when it is under investigation for privacy lapses by regulators," wrote the New York Times on Monday.
The Times cited a forthcoming article in a Yale law journal where Mason Marks, a fellow at Yale Law School, contends that the suicide risk scoring software Facebook uses, coupled with its calls to the police that might lead to mandatory psychiatric evaluations, essentially constitutes the practice of medicine.
Marks suggests that governmental agencies should regulate the situation and require Facebook to produce safety and effectiveness evidence.
"In this climate in which trust in Facebook is really eroding, it concerns me that Facebook is just saying, 'Trust us here,'" said Marks.