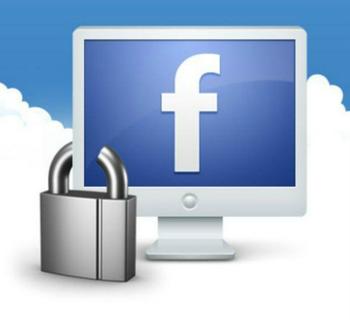 In updated estimates, Facebook says it's possible that up to 87 million people had their data repurposed by Cambridge Analytica.
However, that metric comes with a precautionary warning.
"We wanted to take a broad view that is a conservative estimate," said Facebook CEO Mark Zuckerberg in an interview. "I am quite confident that given our analysis that it is not more than 87 million. It very well could be less, but we wanted to put out the maximum we felt that it could be as that analysis says."
In response, Cambridge Analytica argued that figure loudly and defiantly.
"Cambridge Analytica licensed data for no more than 30 million people from GSR (Global Science Research), as is clearly stated in our contract with the research company," the company wrote in a press release. "We did not receive more data than this."
Cambridge wants its name cleared, too
Cambridge Analytica wants its name expunged from the list of entities behind any manipulation of data regarding Trump's bid for the White House.
"We did not use any GSR data in the work we did in the 2016 US presidential election," claims Cambridge Analytica in an attempt to define its position..
"When Facebook contacted us to let us know the data had been improperly obtained, we immediately deleted the raw data from our file server. We carried out an internal audit to make sure that all the data, all derivatives, and all backups had been deleted, and gave Facebook a certificate to this effect."
Where do we begin?
The "millions" figures quoted by Facebook and Cambridge Analytica started out as 270,000 -- the number of respondents that used GSR's "thisisyourdigitallife" app.
However, in addition to harvesting metrics on Facebook users who used the app, it has also been revealed that information was collected on those users' "friends" on Facebook. That, in turn, raised the number of affected individuals exponentially.
Cambridge Analytica used the statistics it collected to build user profiles. The company credited the use of those profiles in helping the Trump '16 campaign take advantage of key biases and demographic changes.
All finger pointing aside, how does this get fixed?
Whether this is a matter of misdirection or re-direction, the PR battle between Facebook and Cambridge Analytica probably isn't going away soon. But for Facebook users, it appears that CEO Mark Zuckerberg is being proactive, and things are getting better.
"So, now we have to go through every part of our relationship with people and make sure that we're taking a broad enough view of our responsibility," assured Zuckerberg. "And it's not enough to give people tools to sign into apps, we have to ensure that all of those developers protect people's information too. It's not enough to have rules requiring they protect information, it's not enough to believe them when they tell us they're protecting information — we actually have to ensure that everyone in our ecosystem protects people's information."
At the top of Facebook's list of new promises is a rather adamant pledge: "We're not asking for new rights to collect, use or share your data on Facebook. We're also not changing any of the privacy choices you've made in the past."
Lining up right behind that pledge are more plums for any concerned Facebook user:
Personalized experience: Everyone's experience on Facebook is unique, and we're providing more information on how this works. We explain how we use data and why it's needed to customize the posts and ads you see, as well as the Groups, friends and Pages we suggest.

What we share: We will never sell your information to anyone. We have a responsibility to keep people's information safe and secure, and we impose strict restrictions on how our partners can use and disclose data. We explain all of the circumstances where we share information and make our commitments to people more clear.

Advertising: You have control over the ads you see, and we don't share your information with advertisers. Our data policy explains more about how we decide which ads to show you.

One company: Facebook is part of the same company as WhatsApp and Oculus, and we explain how we share services, infrastructure and information. We also make clear that Facebook is the corporate entity that provides the Messenger and Instagram services, which now all use the same data policy. Your experience isn't changing with any of these products.

Device information: People have asked to see all the information we collect from the devices they use and whether we respect the settings on your mobile device (the short answer: we do). We've also added more specific information about the information we collect when you sync your contacts from some of our products, including call and SMS history, which people have recently asked about.

Addressing harmful behavior: We better explain how we combat abuse and investigate suspicious activity, including by analyzing the content people share.
When will Facebook users see these changes?
Facebook can quickly make shifts in controls users can click on or off and start its path towards cleaning up its act, but that's only a start.
"I wish I could snap my fingers and in three to six months solve all these issues," Zuckerberg said. "I think the reality is complex. I think this is a multiyear effort."