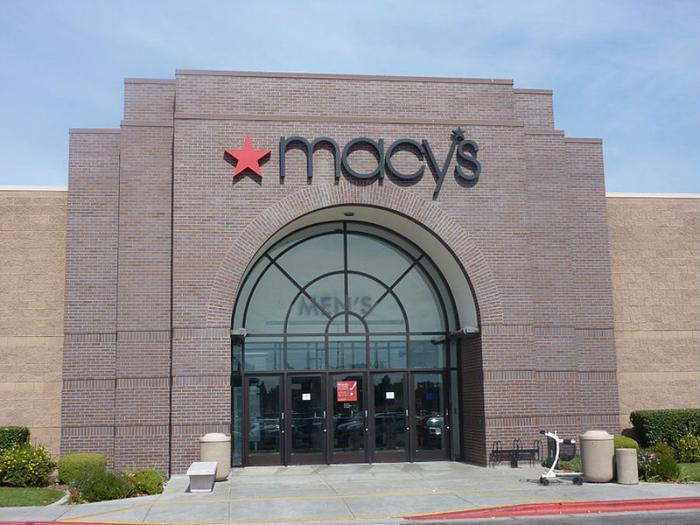 Macy's and Facebook are going into business together.
Nope, they're not selling user data. Their partnership revolves around 100 e-commerce brands that will be sold under a shopping umbrella called "The Market @ Macy's."
The new entity represents a mixture of both emerging and established brands that are being given a unique opportunity to strut their stuff to new audiences in a high traffic, holiday shopping-centered space.
"The Market @ Macy's, a marketplace in select stores across the country where customers will find a rotating selection of unique items in apparel, accessories, beauty, entertainment, experiences, decorative home, stationery, technology, and gifts" is how Macy's describes the co-venture.
These pop-up shops will be spread across nine Macy's stores located in New York City, Los Angeles, San Francisco, San Antonio, Las Vegas, Fort Lauderdale, Pittsburgh, Seattle, and Atlanta. They will be open from November through February 2, 2019.
"All over the world people are running businesses, big and small, that have inspiring stories and we want to help them succeed," said Michelle Klein, Director of North America Marketing, Facebook.
"Macy's shoppers will have the chance to meet businesses such as Love Your Melon that sells hats and apparel to help in the fight against pediatric cancer, or Charleston Gourmet Burger Company that started from a backyard barbecue and has expanded to reach customers in all 50 states."
Macy's appears to like the pop-up angle
Macy's dipped its toe in the pop-up water earlier this year, trying its luck out in partnerships with Sony Pictures, Bear Mattress, and others.
"Overwhelmingly, what we think makes this so attractive for Macy's and our customers is it continues to drive customers to stores by giving a constant break of discovery," said Marc Mastronardi, EVP of new business development and innovation at Macy's, in a statement to CNBC.
"We have not [before] had a model in which we have provided [Macy's retail service] to a really diverse set of categories coming into our space," Mastronardi commented.
The win-win-win
For a burgeoning brand or even one that doesn't have its own brick-and-mortar space, Macy's pop-up concept is a win for both the brand and the store.
For the brand, it's a chance to be recognized by a new audience; for Macy's, it offers added insight to consumer preferences, not to mention added foot traffic, and a savings in personnel costs since the brand picks up the tab for paying its helpers.
And the win for Facebook?
While Facebook won't make a dime off this deal, the good deed for the digital-native brands it's including in the partnership may pay off in ad dollars spent on Facebook. And while Facebook appears to be all about the number of eyeballs it attracts, at the end of the day the almighty ad dollar is what drives the social media titan.
"Facebook has been a core partner in our growth," commented pop-up'er Bradford Manning of Two Blind Brothers. "For Two Blind Brothers and the majority of businesses participating, the experience will allow consumers to experience our brands and quality in a physical store for the first time ever."