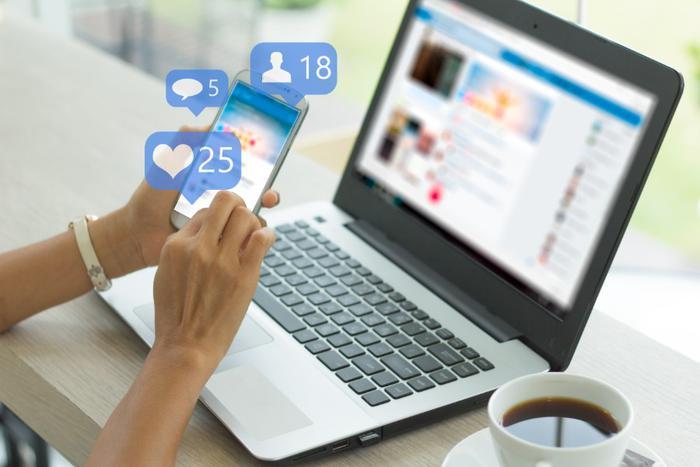 Facebook announced in a post on Thursday that it will ban new political ads the week before elections take place across the U.S. 
CEO Mark Zuckerberg said he's aiming to protect voting integrity and curb the spread of misinformation in the run up to the election. He said keeping political ads off the platform during the week before the election will help Facebook keep out claims that haven't been fact-checked.
"We're going to block new political and issue ads during the final week of the campaign," Zuckerberg wrote. "It's important that campaigns can run get out the vote campaigns, and I generally believe the best antidote to bad speech is more speech, but in the final days of an election there may not be enough time to contest new claims." 
Protecting the election
The social media platform will be putting its Voter Information Center at the top of Facebook and Instagram feeds to show users "accurate, verified information and videos about how to vote." 
In the interest of weeding out misinformation that could affect the outcome of the election, Facebook will also be removing misleading posts about voting or posts falsely claiming that people will get COVID-19 if they take part in voting. 
"We're now expanding this policy to include implicit misrepresentations about voting too, like 'I hear anybody with a driver's license gets a ballot this year,' because it might mislead you about what you need to do to get a ballot, even if that wouldn't necessarily invalidate your vote by itself," Zuckerberg said.
Other measures
Additionally, Facebook will "attach an informational label to content that seeks to delegitimize the outcome of the election or discuss the legitimacy of voting methods, for example, by claiming that lawful methods of voting will lead to fraud."
Finally, Facebook says it will prevent candidates from declaring that they won the election before it's officially been decided. 
"If any candidate or campaign tries to declare victory before the final results are in, we'll add a label to their posts directing people to the official results from Reuters and the National Election Pool," the company said.
Twitter has also taken steps to protect the election. Last November, the platform announced that it wouldn't allow any political ads on its site because they could be used to spread misinformation. Google tweaked its political ad policy to prohibit campaigns from being micro-targeted to people based on their age, gender, or zip code.