---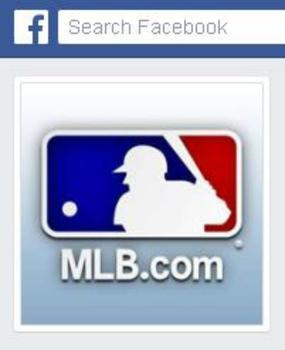 Remember when television was TV and the internet was the web? The lines between the two continue to blur as mobile devices have increasingly been used for entertainment media.
Now there's a report that could hold out a further blending, as Bloomberg News reports Major League Baseball (MLB) is in talks with Facebook about streaming one game a week on the social media platform this season.
Bloomberg quotes a person close to the discussions, who has apparently talked with a number of other news media outlets, which are also reporting the story. It suggests one or both sides is floating a trial balloon before the talks go further.
Twitter and the NFL
Last April, Twitter and the National Football League (NFL) announced a deal in which Twitter would live stream Thursday Night Football games during the 2016 season. Those games are normally carried on cable by NFL Network, as well as aired on TV stations in the two teams' home markets.
Twitter paid a reported $10 million for the package. Earlier this month, The Wall Street Journal reported that the games didn't add the Twitter users the company had hoped for.
Having recently discovered video content, social media platforms are hungry for more of it. Sports content producers, meanwhile, are hungry for eyeballs. Increasingly, they aren't getting them on cable.
ESPN woes
ESPN's slow decline in subscribers has been a near-constant source of pain for parent company Disney, as younger viewers increasingly depend on their smartphones for nearly all their entertainment and information.
Neither Facebook nor MLB have commented on the Bloomberg report. Such a deal would presumably have to win the approval of a majority of owners.
While baseball's popularity in the U.S. has lagged in recent decades, last year's World Series between the Cubs and Indians seemed to capture the public imagination and renew interest. While Facebook might be interested at the right low price, baseball owners might be drawn by Facebook's international reach -- it has many more users outside the U.S. than within its borders.
Could Facebook have its eye on additional sports programming? CEO Mark Zuckerburg has been showing more interest in sports figures lately. This week he was in Tuscaloosa, meeting with Alabama head football coach Nick Saban to discuss leadership.
---