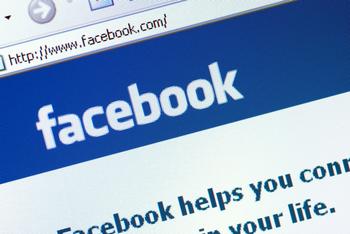 Facebook is not done with Russia… yet.
The social media leader is still uncovering accounts linked to the Internet Research Agency (IRA), the Russian company bent on turning Facebook into a propaganda fest.
And as soon as Facebook finds them, they're axed from the platform. On Tuesday, the company announced that it had removed 70 Facebook and 65 Instagram accounts, plus another 138 Facebook Pages that were controlled by the IRA. Many of the offending Pages were also sneaking in Russia-favored advertisements and those, too, have been removed.
Facebook has a serious dog in this fight and not afraid to give up the large number of users who visit these sites. An estimated 1.08 million unique users follow those suspect Facebook Pages and 493,000 unique users follow a minimum of one of the Instagram accounts.
Those users are mostly eastern European (Russia, Ukraine, Georgia, Kyrgyzstan, et al), but also include 42,000 Brazilian users.
'We'll keep fighting'
Losing money doesn't seem to be an issue for Facebook, either — especially when it comes to losing face. On the income side of the Russian-influence equation, a related $167,000 was spent on Facebook and Instagram ads since 2015.
"The IRA has consistently used inauthentic accounts to deceive and manipulate people," wrote Alex Stamos, Facebook's Chief Security Officer. It's why we remove every account we find that is linked to the organization — whether linked to activity in the US, Russia or elsewhere."
"We know that the IRA — and other bad actors seeking to abuse Facebook — are always changing their tactics to hide from our security team. We expect we will find more, and if we do we will take them down too. But we'll keep fighting and we're investing heavily in more people and better technology to constantly improve safety on Facebook."
While the IRA's most heralded invasion is the one surrounding the 2016 Presidential election, the new dearly departed are accounts that were "targeting people living in Russia," Facebook CEO Mark Zuckerberg said in a post.
Increased investment in security
Zuckerberg seems determined to wipe every bit of mud thrown on his company's face -- mud that was first slung when it was discovered that Cambridge Analytica plucked profile data from Facebook users to slant advertising to benefit Donald Trump's presidential campaign and other right-wing candidates.
And the Facebook CEO is putting his money where his mouth is. "We have also significantly increased our investment in security. We now have about 15,000 people working on security and content review. We'll have more than 20,000 by the end of this year," Zuckerberg said in a post.
He goes on to remind the world that Facebook found and took down 30,000 fake accounts leading up to France's 2017 presidential election; worked in tandem with Germany's Federal Office for Information to examine the threats it was was seeing relating to its 2017 elections; and Facebook's deployment of Artificial Intelligence tools that "proactively detected and removed fake accounts from Macedonia trying to spread misinformation."
Zuckerberg closed his post with this promise: "Security isn't a problem you ever fully solve. Organizations like the IRA are sophisticated adversaries who are constantly evolving, but we'll keep improving our techniques to stay ahead -- especially when it comes to protecting the integrity of elections."