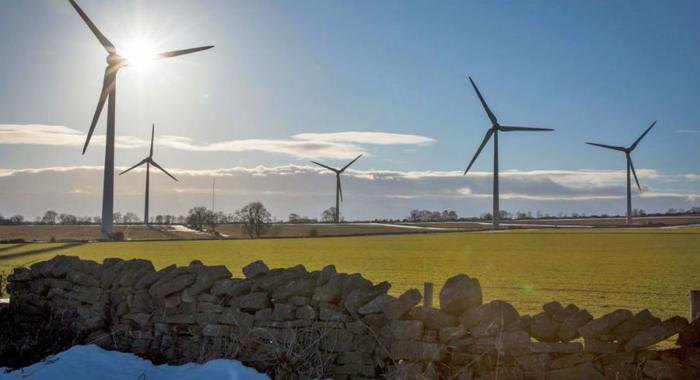 On Tuesday, Facebook announced that it's committing to slashing its greenhouse emissions by 75 percent and powering global operations with 100 percent renewable energy by the end of 2020.
The company had previously set a goal of having 25 percent of its power sourced from renewable energy in 2015 and then 50 percent by 2018. The latter target was hit in 2017, when Facebook reached 51 percent clean and renewable energy.
Facebook said in a statement that it is "on track to be one of the largest corporate purchasers of renewable energy." The tech giant revealed that it has signed contracts for more than three gigawatts of solar and wind energy, all on the same grid as its data centers.
Combating climate change
Facebook's new pledge is part of its ongoing effort to fight climate change. Last year, the company supported the Paris Agreement through the We Are Still In initiative.
The social networking platform joins other tech giants who have made commitments on renewable energy. Earlier this year, Apple announced that 100 percent of its global operations are powered by renewable energy. Google achieved the same milestone last year.
Facebook's new commitment was praised by environmental campaigners, including Greenpeace.
"CEO Mark Zuckerberg has reaffirmed Facebook's place among business leaders in the race to be coal-free and 100 percent renewable-powered," Gary Cook, senior corporate campaigner at Greenpeace, said in a statement.
"If we are to stay within the 1.5-degree threshold that scientists say is crucial to avoid catastrophic climate change, we need many more companies stepping up to adopt aggressive renewable energy and greenhouse gas reduction goals," Cook added.