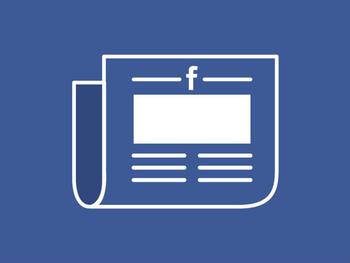 According to multiple news sites, Facebook news executive Campbell Brown reportedly had a message for publishers that didn't want to work with the company: "I'll be holding your hands with your dying business like a hospice."
A Facebook spokesperson told CNBC that the comments were "taken out of context."
"These quotes are simply not accurate and don't reflect the discussion we had in the meeting," Brown said in a statement. "We know there's much more to do, but our goal at Facebook -- what the team works on everyday with publishers and reporters around the world -- is to help journalism succeed and thrive, both on our platform and off. That means a new focus on building sustainable business models, and that's what this discussion was about."
The Australian was the first news source to publish the story. Several news outlets have since picked up the quotes and confirmed them.
According to Nieman Lab, Brown was also quoted as saying, "We are not interested in talking to you about your traffic and referrals any more. That is the old world there is no going back."
Nieman Lab reports this is perhaps the biggest reversal, as traffic and referrals made up the majority of what Facebook offered to publishers in recent years.
History with Brown
Brown is a former CNN prime-time host and NBC News Correspondent.
Back in February, she sat down with Recode and made similar statements. In the interview, Brown says "the nature of what Facebook is [means] news traffic will inherently fluctuate," according to CNBC. Due to the site's algorithm change at the end of last year and beginning of this year, many publishers have reported a significant drop in referral traffic from Facebook.
CNBC reported that Facebook has created several new initiatives and tools designed specifically for publishers in recent months. The goal is to help build a stronger subscriber base, as well as rid the site of the spread of misinformation and clickbait by prioritizing credible news sites.