---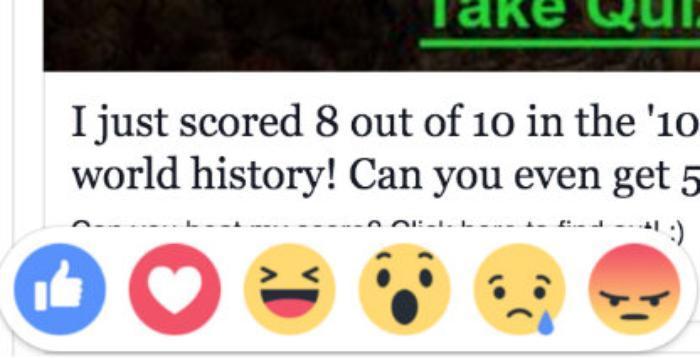 Let's face it, Facebook, we humans aren't quite as simple as we look. When informed of an event, circumstance or observation, we have a wide range of potential reactions -- amusement, anger, dismay, skepticism, denial and so forth.
That's why we have been annoyed, irate and disappointed that until now, we have been able to display only a single emotion on Facebook -- the dim-witted, happy face "Like."
But now we are happy, amused, relieved and downright jubilant to learn that one of the world's largest and supposedly forward-looking corporations has finally recognized that there is more to life than liking stuff.
Wider range
All of which is by way of saying, in case you haven't already heard, that Facebook is expanding its Like button to display a somewhat wider range of emotions, though the permitted range is still limited to those that might be displayed by one who is heavily medicated.
Facebook calls this new function Reactions, "an extension of the Like button, to give you more ways to share your reaction to a post in a quick and easy way," as product manager Sammi Krug put it in a likeable enough posting.
Why is it called an extension? Because to make it work, you start out with the Like button we've all come to know and like.
"To add a reaction, hold down the Like button on mobile or hover over the Like button on desktop to see the reaction image options, then tap either Like, Love, Haha, Wow, Sad or Angry," said Krug. 
Much as we like hearing this, it's unlikely anyone would argue that these six emoji-like figures represent the entire range of human emotions. Fortunately, last time we checked, Facebook still accommodates text, meaning we can use the old shopworn but nevertheless likeable collection of alphabet extensions called words to express ourselves. 
---