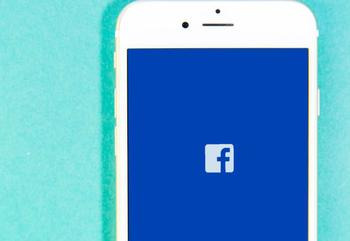 Starting today, consumers can hire home service professionals -- such as house cleaners, plumbers, and contractors -- through Facebook's mobile Marketplace.
In a statement about the launch, Bowen Pan, product manager at Facebook, noted that requests for home service recommendations have skyrocketed, totaling "millions of people" since the beginning of 2018.
For the new service, Facebook said it's partnering with three existing home service marketplaces: Handy, Home Advisor, and Porch.
"More people ask for recommendations related to home services on Facebook in the U.S. than any other topic. By partnering with Handy, HomeAdvisor, and Porch, people will now have a place on Marketplace to find the right professional to help with their next home project," Pan said.
Finding professionals
Facebook's new addition to Marketplace will give users plenty of options when it comes to finding help around the house. The company says users will be able to browse through hundreds of thousands of professionals across the country.
These professionals can be searched by location and will have ratings, reviews, and credentials. If more than one professional surfaces as a potential match for a project, users can describe the task and use Messenger to send it to multiple professionals at once and judge their responses.
Amazon offers a similar service, called Amazon Home Services, that lets users browse nearby firms offering home services, including house cleaning, yard work, and construction.
The new tool is starting to roll out today for iOS and Android and will be available to all U.S. users in the coming weeks.