---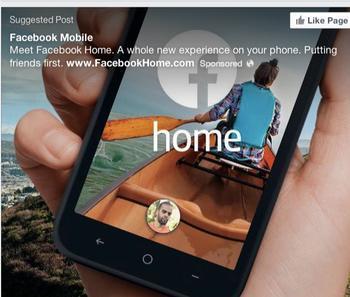 Facebook has been generating a lot of hype around its Facebook Home app for Android phones, being released today, but a new study from Piper Jaffray may be more telling.
The investment bank says teens are drifting away from Facebook and YouTube. This should come as no surprise, since teens get quickly bored with just about everything, although they may now be doing so at an increasing rate.
The Piper Jaffray study found that while Facebook is still the most important social network for teens, usage is down nine percent since last year.
One thing that may be creeping out teens is the flood of parents and grandparents who have gravitated to Facebook. After all, who wants to hang out with a bunch of old people?
So where are kids congregating these days? Jaffray's report says Reddit, Vine, Snapchat, Kik, and 4chan are trending up, as they say, these days.
Shopping online
Other findings from the Piper Jaffray study:
Teens are shopping more online.

Approximately 79% of females and 76% of males shop online, and respondents indicated that roughly 18% of their spending is online. Nearly 70% of teens indicate they prefer to shop the Web sites of their favorite stores-based retailers.

Teens are increasingly choosing organic food options, with 42% eating organics versus just 33% two years ago. When eating out, 57% of teens prefer limited service restaurants, up steadily from 43% four years ago.

Mobility and connectedness are driving nearly 91% of teens to purchase a smartphone for their next wireless device, with approximately 60% biased toward

Apple

and 21% likely to buy an Android device.
---