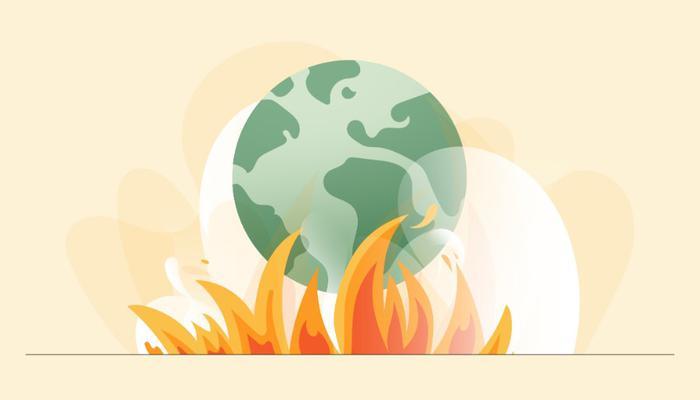 Facebook has announced that it's launching a new information hub containing "science-based information" about climate change. The social media giant said it's aiming to dispel a host of misinformation currently making the rounds across its services.  
The company said a link to the hub, which is called the Climate Science Information Center, will be displayed when users search for information related to climate change on Facebook, or when people see certain posts about climate change. 
Facebook said the information center is modeled after its COVID-19 information center, which aims to combat false claims about the virus. The company has also launched a feature on voting ahead of the elections in November in an effort to address misinformation. 
In a blog post on Tuesday, Facebook said its climate change information hub will include factual information and actions people can take to fight climate change. Its rollout coincides with wildfires across much of the Western coast. The fires have given way to a great deal of misinformation about what caused them. 
"The Climate Science Information Center is a dedicated space on Facebook with factual resources from the world's leading climate organisations and actionable steps people can take in their everyday lives to combat climate change," the company said.
Curbing misinformation
Facebook said its facts, figures, and data about climate change will come from sources that include the Intergovernmental Panel on Climate Change, the U.N. Environment Programme, the National Oceanic and Atmospheric Administration, the World Meteorological Organization, and the Met Office.
The company will also be reducing the distribution of News Feed posts containing misinformation about climate change. Such posts will be labeled as false but not removed from the site. 
"We are taking important steps to reduce our emissions and arm our global community with science-based information to make informed decisions and tools to take action, and we hope they demonstrate that Facebook is committed to playing its part and helping to inspire real action in our community," the company said in a statement.