---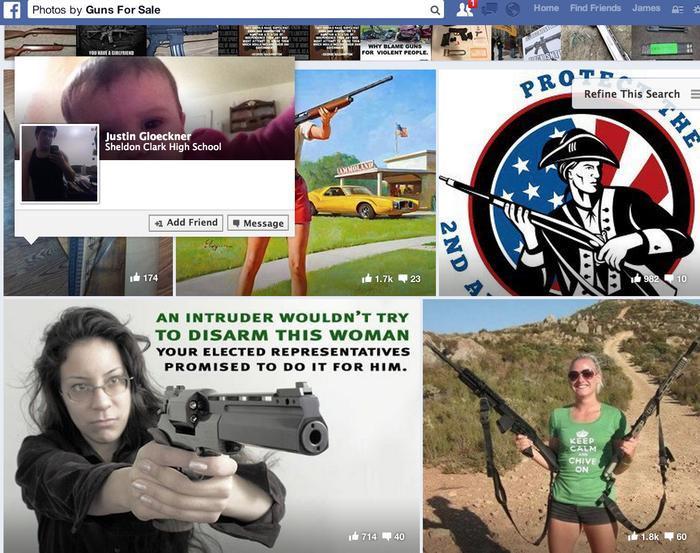 Under pressure from gun safety advocates and New York Attorney General Eric T. Schneiderman, Facebook and Instagram are announcing new policies intended to curb illegal online sales of firearms.
Facebook and Instagram have agreed to remove user posts that seek to circumvent gun laws, take action to prevent minors from viewing posts that aim to sell firearms, and provide education to better inform law-abiding private sellers of guns.
"I applaud Facebook and Instagram for taking the lead in helping avoid illegal gun sales on these increasingly ubiquitous platforms," said Schneiderman. "Responsible social media sites know that it is in no one's interest for their sites to become a 21st century black market in dangerous and illegal goods that place our families and communities at risk."
While neither Facebook nor Instagram is an e-commerce site, users can use these sites to promote the sale of firearms and often negotiate terms of sale in the comments section.
"By taking these unprecedented educational and enforcement steps, we've been able to strike an important balance in helping people express themselves, while promoting a safe and responsible community," said Monika Bickert, Facebook's Head of Global Policy Management. "We are grateful to Attorney General Schneiderman and all the groups who worked with us on this approach."
No background checks
During its review of the platforms, the Attorney General's Office collected evidence that some users were advertising that they would not perform background checks or would be willing to sell to users in states with strict gun laws — like New York — that prohibit certain weapons and accessories. In addition, it appeared likely that minors would be able to acquire firearms through Facebook.
Under the policies announced today, Facebook and Instagram will not permit users to post offers to sell or buy firearms that indicate intent to evade or help others evade the law. This includes, for example, posts that advertise "no background check required."
Facebook will block users under 18 years of age from viewing reported Page and Timeline posts involving private gun sales, and it will implement in-product education "checkpoints" that inform users that private gun sales might be regulated or prohibited in their location, and that background checks may be required.
The checkpoints will occur for all users reported for posting a gun for sale, for all Facebook pages reported for promoting private gun sales, and for all Instagram-based searches for hashtags identified as promoting gun sales.
Facebook said it will work with advocacy groups to create a targeted ad campaign on the site that will educate users about their responsibilities under the law and to ensure safe firearms transactions, including conducting background checks.
---