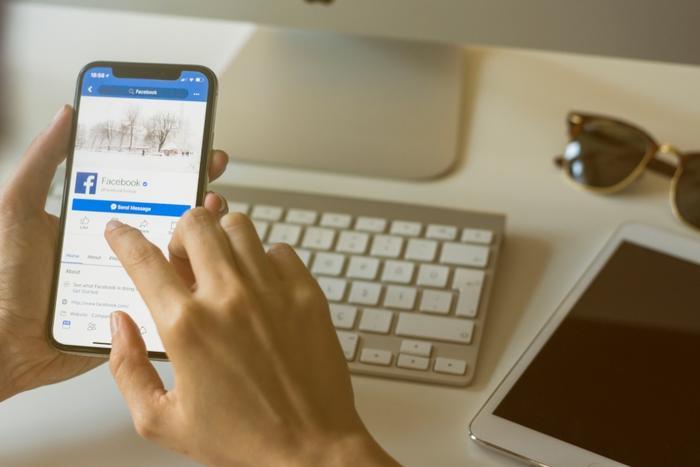 A Facebook bug that allowed the Facebook app to activate the cameras of those running iOS 13 has now been fixed. 
Web designer Joshua Maddux spotted the bug and posted about it on Twitter earlier this week, saying it "lets you see the camera open behind your feed." A Facebook official responded thanking Maddux for noticing the glitch and promising to get to work on a fix. 
"This sounds like a bug, we are looking into it," Guy Rosen, Facebook's vice president of integrity, said Tuesday. 
Facebook said Wednesday that it was submitting fixes for the bug to Apple. According to The Verge, the Facebook iOS app has now been updated and is available in the App Store. 
Removing problematic content
Facebook has been attempting to mitigate a number of issues directly affecting users as of late. The company recently paid a record $5 billion fine to the FTC over its handling of user data in the 2018 Cambridge Analytica scandal. 
Earlier this month, Facebook announced that it recently became aware that a subset of app developers had retained data from user groups on the platform. The disclosure came just a few weeks after Facebook revealed that it suspended "tens of thousands" of apps, citing various privacy concerns. 
On Wednesday, the company announced that it removed 3.2 billion fraudulent accounts from April to September. Facebook said in its latest transparency report that it has improved its ability to proactively "detect and block attempts to create fake, abusive accounts." 
"We can estimate that every day, we prevent millions of attempts to create fake accounts using these detection systems," the company said. 
Facebook said it removed more than 11.6 million instances of content depicting child nudity and sexual exploitation of children on Facebook and 754,000 pieces on Instagram during the third quarter.
"While we are pleased with this progress, these technologies are not perfect and we know that mistakes can still happen," the company wrote in a blog post. "That's why we continue to invest in systems that enable us to improve our accuracy in removing content that violates our policies while safeguarding content that discusses or condemns hate speech."