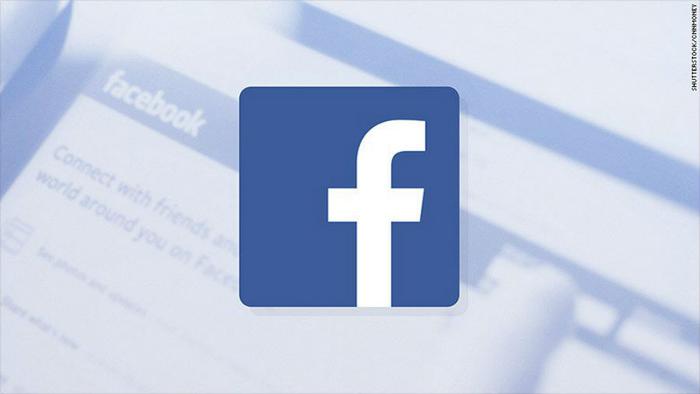 Facebook says it has removed 652 pages and accounts from its platform after determining their owners aren't real, but groups based in Russian and Iran.
The purpose of the posts on those pages, Facebook said, was to spread misinformation and sow discord ahead of the U.S. midterm elections. The company said the owners of the accounts were engaging in "coordinated inauthentic behavior."
The company said the owners of the accounts were carrying out distinct campaigns and so far, it has not established any kind of direct link between the groups. But it was clear they were using the same or similar tactics and were trying to mislead others about who they were and what they were doing.
Determined and well-funded
"We ban this kind of behavior because we want people to be able to trust the connections they make on Facebook," the company said in a blog post. "And while we're making progress rooting out this abuse, as we've said before, it's an ongoing challenge because the people responsible are determined and well funded."
Facebook said it is investing in people and technology and working more closely with law enforcement. It announced those steps earlier this year when it revealed that Cambridge Analytica, a political marketing firm, made unauthorized use of Facebook data to target ads during the 2016 presidential election.
Facebook said it received a tip last month from FireEye, a cybersecurity firm, warning that it identified a group called Liberty Front Press as a potential bad actor. Facebook says a subsequent investigation was able to link the account to Iranian state media through publicly available website registration information, as well as the use of related IP addresses and Facebook Pages sharing the same administrators.
One part of the network, a Facebook group called Quest 4 Truth, identified itself as an independent Iranian media organization. But Facebook said its investigation showed it was connected to Press TV, an English-language news network affiliated with Iranian state media.
Not who they say they are
The overarching theme, says Facebook, is that the account owners portray themselves as independent media organizations when they are not.
Earlier this week Microsoft reported that it had taken control of six domains owned by the Russian hacker group APT28, which was using the domains to spoof government and conservative websites.
Facebook CEO Mark Zuckerberg says his company has moved from a reactive stance to a proactive one. In a conference call with reporters, Zuckerberg said it's the only way to stay one step ahead of groups trying to use social media platforms to spread discord among Americans.