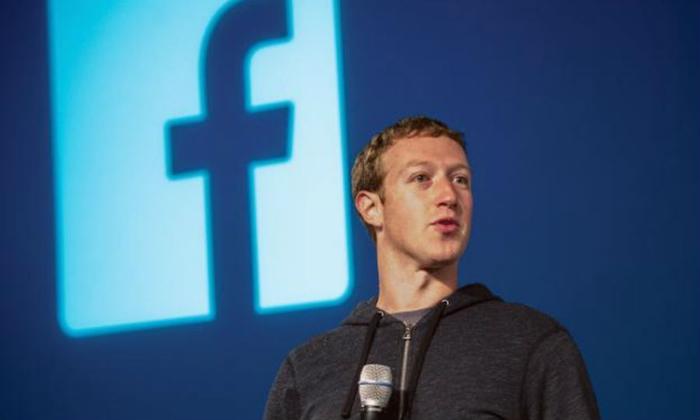 Facebook CEO Mark Zuckerburg has made a public statement in response to the controversy over one of its partner's illegal sale of Facebook data to a third party.
The data, which includes profiles for an estimated 50 million Facebook users, was allegedly used to target political ads in support of Republican presidential nominee Donald Trump during the 2016 election.
"We have a responsibility to protect your data, and if we can't then we don't deserve to serve you," Zukerberg wrote in a nearly 1,000 word post on Facebook. "I've been working to understand exactly what happened and how to make sure this doesn't happen again."
Facebook actually did nothing illegal. It had a partnership with a third party app -- This Is Your Digital Life -- that allowed the app developer to access data about people who downloaded the app, and their friends. People who downloaded the app were informed of the terms.
Violations of terms of service
What happened next is where it gets sticky. Facebook alleges that the owners of the app sold the data to a political marketing firm, Cambridge Analytica, in violation of Facebook's terms of service. Cambridge Analytica then allegedly used the data to target voters on behalf of the Trump campaign.
In his statement, Zuckerberg said Facebook made a number of policy changes in 2014 that would have prevented the unauthorized distribution of Facebook data had they been adopted earlier.
Among the changes:
Limits were placed on the data that apps could access

Apps could not access users' friends' data without permission from the friends

Developers must receive Facebook permission before they can ask for users' data
Learned of the data sale in 2015
Zuckerberg says it was not until 2015 that Facebook learned from journalists that the app developer had sold the data to Cambridge Analytica. It then demanded the data be deleted, and Zuckerberg says Facebook received certifications that the data had, in fact, been destroyed.
"Last week, we learned from The Guardian, The New York Times and Channel 4 that Cambridge Analytica may not have deleted the data as they had certified," Zuckerberg wrote in his post. "We immediately banned them from using any of our services. Cambridge Analytica claims they have already deleted the data and has agreed to a forensic audit by a firm we hired to confirm this. We're also working with regulators as they investigate what happened."
So far, Zuckerberg's public statement has done little to quell the controversy. An appearance on CNN Wednesday night didn't seem to help either.
Critics say Facebook should have informed its users in 2015 that their data may have been sold to a political marketing firm. A Twitter campaign called #deletefacebook is urging angry Facebook users to abandon the social media platform.
But writing on Engadget, technology journalist Nicole Lee says deleting Facebook is easier said than done. She notes that the site has become too important to too many people who depend on it to stay connected to family and friends.