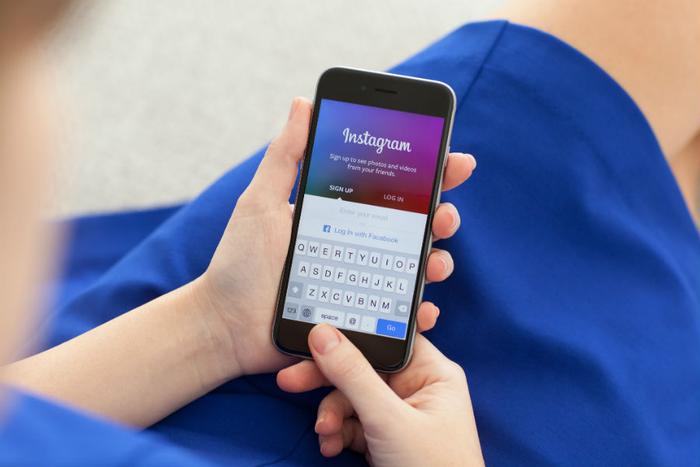 Both Facebook and Instagram will be rolling out a new feature in the U.S. in the coming weeks that will allow users to track how much time they've spent on the apps.
Users will be able to access minute-by-minute breakdowns of just how long they've been scrolling each day and in the last week by checking on "digital well-being screen time management dashboards."
Additionally, users will have the option to set daily minute limits on the app, at which point the user will get a notification if they've exceeded the time limit they've set. However, going over the self-imposed timer won't prevent users from continuing to scroll through the app.
"We're building tools that will help the IG community know more about the time they spend on Instagram -- any time should be positive and intentional," said Instagram CEO Kevin Systrom. "Understanding how time online impacts people is important, and it's the responsibility of all companies to be honest about this. We want to be part of the solution. I take that responsibility seriously."
"It's really important for people who use Instagram and Facebook that the time they spend with us is time well spent," added Ameet Ranadive, Instagram's Product Director of Well-Being. "There may be some trade-off with other metrics for the company and that's a trade-off we're willing to live with, because in the longer term, we think this is important to the community and we're willing to invest in it."
Smartphone addiction
This isn't the first instance of a company allowing users to see just how much time they're spending on their phones or on a certain platform. Apple recently unveiled new software that will allow users to monitor their iPhone use.
"We need to have tools and data to allow us to understand how we consume digital media," said former Apple executive Tony Faddell. "We need to get finer grain language and start to understand that an iPhone is just a refrigerator, it's not the addiction."
The decision came after Apple received a great deal of backlash from investors regarding the addictive quality of its devices.
"According to [an] APA survey, 94 percent of parents have taken some action to manage their child's technology use, but it is both unrealistic and a poor long-term business strategy to ask parents to fight this battle alone," the shareholders wrote. "Imagine the goodwill Apple can generate with parents by partnering with them in this effort and with the next generation of customers by offering their parents more options to protect their health and well-being."
Similarly, lawmakers are pushing for legislation for more research on technology's impact kids. The bill -- entitled the Children and Media Research Advancement Act -- would spend $95 million that would include long-term studies over the next five years.
"What we feed the minds of children is as important as what we feed their bodies," said Michael Rich, associate professor of pediatrics at Harvard Medical School. "We need to understand it as best we can. We need to use data to project forward what can create the healthiest and safest environment in which we are raising kids and interacting with each other."