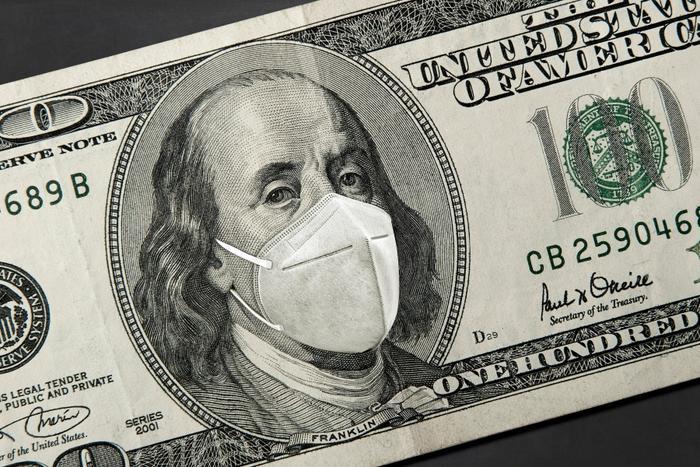 A national face mask mandate could reduce the prevalence of COVID-19 infections and potentially prevent lockdowns that would subtract as much as 5 percent from the economy, according to economists at Goldman Sachs. 
In an analysis, the investment bank found that requiring face masks would "likely increase face mask usage meaningfully," which would in turn curb transmission and have a positive effect on the economy.
"If a face mask mandate meaningfully lowers coronavirus infections, it could be valuable not only from a public health perspective but also from an economic perspective because it could substitute for renewed lockdowns that would otherwise hit GDP [Gross Domestic Product]," the researchers wrote. 
Positive economic impact 
The researchers' data showed that both infections and deaths increased for residents in countries that didn't reach widespread mask usage.
"We find that face masks are associated with significantly better coronavirus outcomes," Jan Hatzius, chief economist at Goldman Sachs, wrote in in the report.
To date, there are more than 10 million confirmed cases of COVID-19 across the globe and at least 2.68 million cases in the United States. On Tuesday, Dr. Anthony Fauci, the nation's top infectious disease expert, said coronavirus cases could snowball to 100,000 a day in the U.S. if Americans don't heed health and safety guidelines. 
The Centers for Disease Control and Prevention (CDC) recently updated its mask guidance to state that Americans should wear masks in "all public settings when around people outside of their household," as opposed to just places like pharmacies and grocery stores.