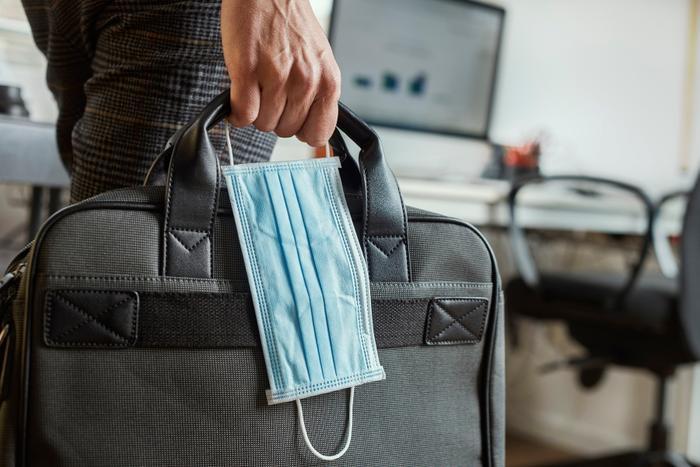 At least 20 states are seeing rising numbers of COVID-19 cases in conjunction with the lifting of stay-at-home restrictions, and researchers say the change could be the result of a drop in the number of people wearing masks while out in public. 
In a new paper, researchers from Texas A&M University, the University of Texas at Austin, the California Institute of Technology, and the University of California San Diego said mask-wearing appears to be a key variable driving the rise and fall of outbreak numbers.
"Our analysis reveals that the difference with and without mandated face covering represents the determinant in shaping the trends of the pandemic," the researchers said of the study, published recently in the journal Proceedings of the National Academy of Sciences. 
Change in curve
The team analyzed various precaution measures in the areas of the world most affected by the coronavirus (Wuhan, Italy, and New York City) and looked at how case numbers were impacted by the requirement of each measure. 
In New York City, the curve didn't change drastically under stay-at-home and social distancing orders. However, mask requirements led to a sharp drop in the number of cases in comparison to regions in the U.S. that never implemented a mandatory face-covering policy. 
"By analyzing the pandemic trends without face-covering using the statistical method and by projecting the trend, we calculated that over 66,000 infections were prevented by using a face mask in little over a month in New York City," said Zhang. 
"We conclude that wearing a face mask in public corresponds to the most effective means to prevent inter-human transmission. This inexpensive practice, in conjunction with social distancing and other procedures, is the most likely opportunity to stop the COVID-19 pandemic."
Airborne transmission
The researchers noted that the virus spreads mainly through the air, making mask-wearing an effective and inexpensive means of preventing transmission. 
"Our results clearly show that airborne transmission via respiratory aerosols represents the dominant route for the spread of COVID-19," said study author Renyi Zhang in a statement.
The study results are similar to those of other recent studies, including one out of Hong Kong which found that wearing a surgical mask could reduce transmission of COVID-19 by as much as 75 percent. 
The CDC also stated recently that transmission through the air is the main way the virus spreads; transmission via infected surfaces isn't responsible for nearly as many cases. 
"The primary and most important mode of transmission for COVID-19 is through close contact from person-to-person," the agency said in a recent update. "Based on data from lab studies on COVID-19 and what we know about similar respiratory diseases, it may be possible that a person can get COVID-19 by touching a surface or object that has the virus on it and then touching their own mouth, nose, or possibly their eyes, but this isn't thought to be the main way the virus spreads."