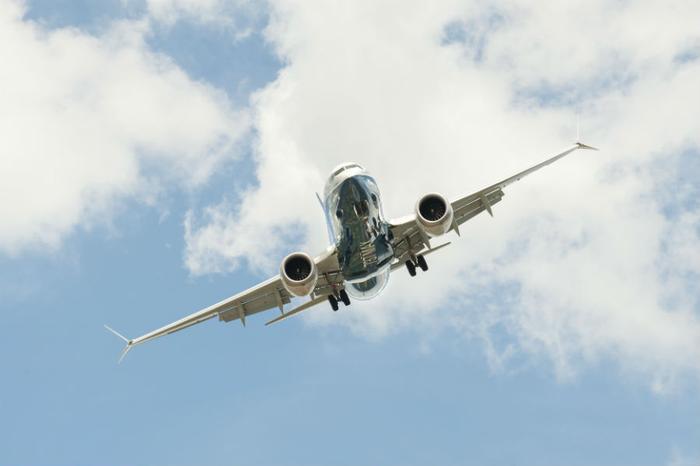 We're nearing the first anniversary of the U.S. government's decision to ground all 737 MAX flights, and the top dog at the Federal Aviation Administration (FAA), Steve Dickson, says his agency isn't going to clear the aircraft for service until it sees firsthand proof that the jet is completely ready to take to the skies again.
At a news briefing in London last week, Dickson reconfirmed that regulatory alignment would've been the preferable way to go -- but the FAA is taking its time to make sure it gets it right.
"If you ground an airplane arbitrarily – if you're making any kind of safety decision arbitrarily – you really don't know when you've got to a point where the situation has been improved," Dickson said.
Contradicting what Ethiopian Minister of Transport said after an Ethiopian Airlines jet crashed, Dickson claims that the two accidents (Lion Air and Ethiopian Airlines) "had different factors associated with them – two airlines, two groups of pilots – so they weren't the same scenario." However, he agreed that there was a "common thread" of the Maneuvering Characteristics Augmentation System (MCAS)* in both situations, "but having the data from which to make those decisions certainly focuses your effort." 
*The Maneuvering Characteristics Augmentation System (MCAS) flight control law was designed and certified for the 737 MAX to enhance the pitch stability of the airplane so that it feels and flies like other 737s, according to Boeing, manufacturer of the 737 MAX.
Getting Boeing and the FAA on the same page
Getting to the point where the FAA completely trusts Boeing's efforts to keep the MAX safely up in the air is not an overnight thing, but both parties are trying to work together and progress is apparently being made.
"The FAA reviewed the most recent 737 MAX-related documents submitted by Boeing for the purpose of identifying any safety implications," Dickson recently commented. "Our experts determined that nothing in the submission pointed to any safety risks that were not already identified as part of the ongoing review of proposed modifications to the aircraft."
Nonetheless, both companies are dealing with flight simulators and not planes full of passengers flying in the skies, so both are being extra cautious.
"The FAA maintains a rigorous process for qualifying flight simulators. Upon reviewing the records for the specific simulator mentioned in the documents, the agency determined that piece of equipment has been evaluated and qualified three times in the last six months. Any potential safety deficiencies identified in the documents have been addressed," is Dickson's stance.
"While the tone and content of some of the language contained in the documents is disappointing, the FAA remains focused on following a thorough process for returning the Boeing 737 MAX to passenger service. We continue to work with other international aviation safety regulators to review the proposed changes to the aircraft. Our first priority is safety, and we have set no timeframe for when the work will be completed."