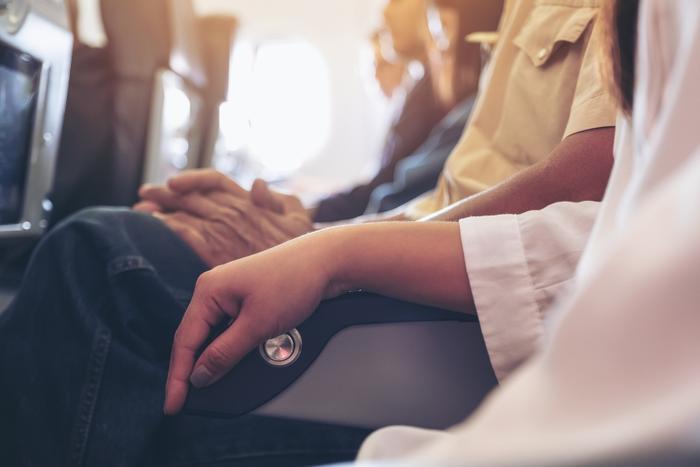 If you've flown anywhere in the last few years, you've no doubt felt the pinch that today's shrinking airline seats are causing. A congressional subcommittee has apparently felt the same pinch and is trying to things moving in the right direction once and for all.
In 2018, a bill -- Seat Egress in Air Travel (SEAT) -- was passed, giving the Federal Aviation Administration (FAA) the power to establish minimums on airplane seat width and pitch (the space between a point on one seat and the same point on the seat in front of it). The objective of the bill was to ensure that airplanes can be safely evacuated in the statutorily mandated 90 seconds. 
To the dismay of traveling consumers, the FAA must've been stuck in its own seat and never moved forward with its newfound power. So, late last week, a frustrated House Transportation and Infrastructure Committee's Subcommittee on Aviation called in FAA Deputy Administrator Daniel Elwell to ask why the SEAT Act has laid dormant. 
"I am concerned that the FAA has not fully complied with the provisions of my SEAT Act almost a year after it was signed into law," complained Rep. Steve Cohen (D-TN), the original author of the bill.
"Americans are getting bigger so seat size is important but it's got to be looked at in the context of safety," Elwell admitted at the hearing.
Elwell clearly did his homework. The average American has gained some 30-odd pounds since 1960. At the same time, airline seats have been shrinking -- as much as 3.5 inches over the last 30 years.
Putting it to the test
With people and seat dimension stats in hand, the FAA is finally putting the situation under a microscope with a 12-day battery of tests. 
Slated for November at the Civil Aerospace Medical Institute in Oklahoma City, 720 demographically representative volunteers will be evaluated on critical and stressful moves they would likely encounter if an aircraft cabin had to be evacuated: flying with a lap child, being disabled, and situations where the lights are off and/or one or more of the exits is blocked.
Elwell's preaching to the congressional choir was not only perfect timing but met warmly, by other regulators. 
"Beside whether I cram my backside into the seat, getting out would be a really useful thing," said Rep. Paul Mitchell (R-MI).
"It is past time for the FAA to prioritize safe evacuation of airplanes in emergencies," agreed Cohen. "I look forward to seeing the SEAT Act's safety provisions implemented as soon as possible."