---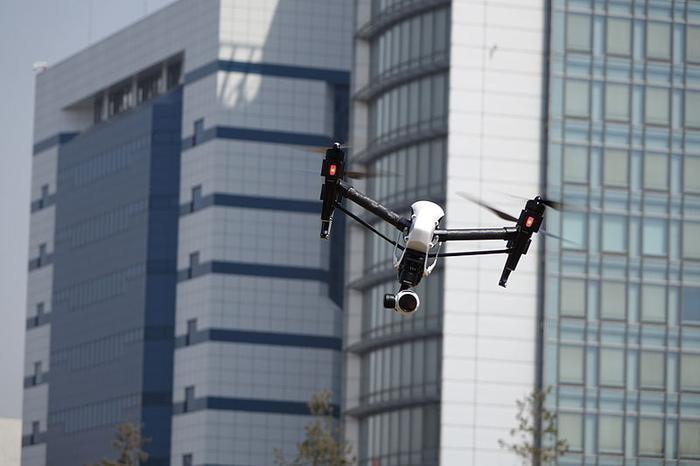 The Federal Aviation Administration (FAA) unveiled its online registration system for drones just in time for Christmas, and just in time to fly straight into stiff headwinds from local and state governments that are claiming jurisdiction over some aspects of drone operations.
Governments around the country have been busily passing laws restricting where and when drones can be operated. But the FAA is taking the position that it has jurisdiction over anything that flies by mechanical means, setting up the likelihood of a long-running air war over who controls the skies.
The New York Times reports that more than 20 states have already established laws regulating drones. Major cities like Chicago, Los Angeles, and Miami have done the same.
Most of the laws restrict drones from flying over schools, homes, near police and fire operations, and airports. The FAA's rules are much simpler and, according to an FAA advisory, require drone operators to:
• Fly below 400 feet altitude.
• Keep your unmanned aircraft in sight at all times.
• Never fly near manned aircraft, especially near airports.
• Never fly over groups of people, stadiums, or sporting events.
• Never fly near emergency response efforts.
Too lax
This is not going over well with local officials. In California, Ted Gaines, a Republican state senator, said he would reintroduce a drone-control bill that Gov. Jerry Brown vetoed earlier this year, saying the FAA's rules were too lax.
"We are a nation under the threat of terrorism, and the risks to our citizens and to our children are only greater with hundreds of thousands of these drones expected to be sold during the holidays," Gaines said, the Times reported.
The FAA is not budging, however, saying a "patchwork quilt" of local regulations would be far more dangerous than its one-size-fits-all approach. It issued an advisory last week saying that it is the top regulator of airspace and has the authority to handle regulation of drones and any other kind of aircraft, with its rules pre-empting any local laws or regulations.
Good-cop approach
The FAA is taking a good-cop approach to drones, at least for now, even going so far as to remind drone owners that they do not need to pay anyone for help registering their machines.
"The FAA also reminds unmanned aircraft owners there's no need to work with a 'drone registration' company to help file an application for a registration number. The registration site is designed to be simple and easy to use for every hobbyist," it said in an advisory last week.
The agency is even offering assistance for those who can't navigate the form, raising the question of whether someone who can't fill out a simple form should be flying a drone.
"Email UAShelp@faa.gov.Live phone support will be available starting December 25 from 7am to 5pm Eastern, seven days a week. Phone assistance is available at 844-244-3565," the FAA advisory said.
The registration site is at www.faa.gov/uas/registration. 
---