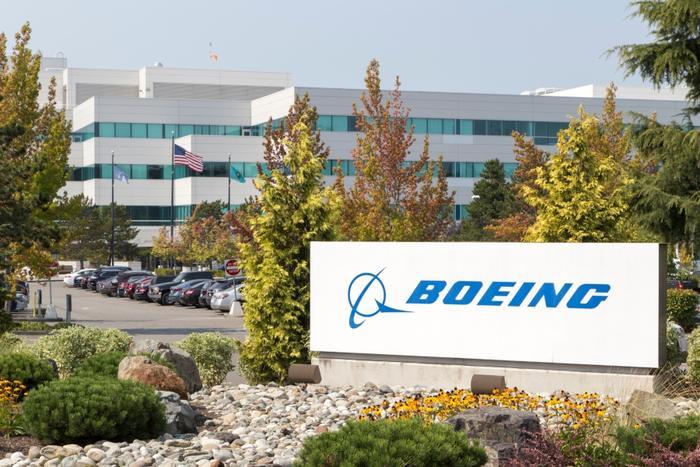 The Federal Aviation Administration (FAA) announced over the weekend that more than 300 Boeing 737 planes may have faulty wing parts.
The agency's investigation revealed that up to 148 parts manufactured by Boeing suppliers may be "susceptible to premature failure or cracks resulting from the improper manufacturing process."
"Although a complete failure of a leading-edge slat track would not result in the loss of the aircraft, a risk remains that a failed part could lead to aircraft damage in flight," the FAA continued.
Boeing said it has contacted airlines that own the 737 affected jets, and the FAA has advised them to immediately inspect the aircraft to ensure their airworthiness. Boeing and the FAA, who worked together on the investigation that led to the discovery, said the slats on certain jets could develop premature cracks as a result of being manufactured improperly by a Boeing supplier.
"One batch of slat tracks with specific lot numbers produced by a supplier was found to have a potential nonconformance," Boeing said in a statement. "If operators find the parts in question, they are to replace them with new ones before returning the airplane to service."
Boeing said it has not been informed of any "in-service issues related to this batch of slat tracks."
Improperly manufactured parts
Boeing and the FAA are each dealing with the aftermath of two recent 737 Max crashes, which killed 346 people and prompted authorities to ground the jets in mid-March.
The recently discovered manufacturing defect isn't related to a flight control system on the 737 Max that has been linked to two fatal crashes. Still, Boeing says it's "committed to supporting our customers in every way possible as they identify and replace these potentially non-conforming tracks."
Boeing CEO Dennis Muilenburg said last week that the company knows it will need to re-earn the public's trust.
"We know ... that the public's confidence has been hurt by these accidents and that we have work to do to earn and re-earn the trust of the flying public and we will do that," Muilenburg said, according to CNBC. "We are taking all actions necessary to make sure that accidents like those two ... never happened again."