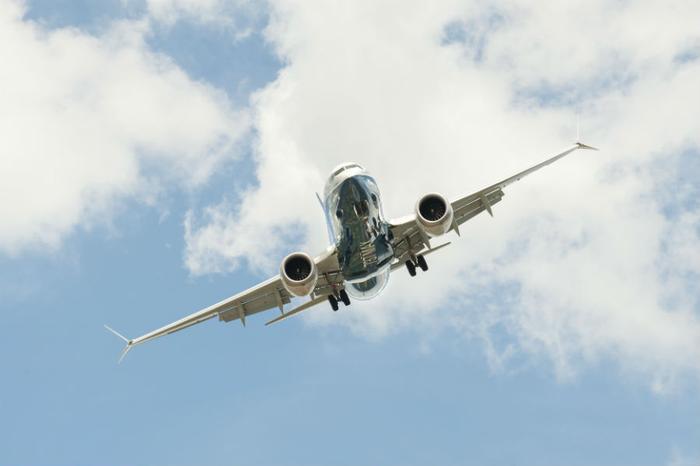 Senior officials at the Federal Aviation Administration (FAA) reportedly did not review crucial safety assessments of Boeing's 737 MAX flight-control systems prior to the fatal crashes that occurred in October and March, The Wall Street Journal reported Tuesday.
The internal review that yielded this finding also suggested that, during the MAX certification process, Boeing didn't label the aircraft's new stall-prevention feature as a system that could cause disastrous events if it malfunctioned. In failing to flag the feature, officials eliminated the need for more careful evaluation of the system.
Boeing CEO Dennis Muilenburg recently told the media that faulty data from a single sensor system was the likely culprit behind the two fatal crashes involving the company's 737 MAX 8 jets. The Maneuvering Characteristics Augmentation System, or MCAS, pointed the nose of the two jets sharply downward based on faulty data from the sensor.
Sources told the Journal that the FAA's investigation didn't find evidence that Boeing officials deliberately provided incorrect data to the FAA, but it's not known what safety information Boeing provided to the agency before the MAX was approved.
Boeing 737s remain grounded
All Boeing 737 MAX aircraft have been grounded since March -- the same month the company announced it would upgrade the jet's software and provide training to pilots on the new upgrades.
Boeing says it intends to submit a fix to the FAA soon, but in early April, the company pushed the timeline for the submission of the software patch to "ensure we take the time to get it right."
"The FAA expects to receive Boeing's final package of its software enhancement over the coming weeks for FAA approval," the agency said in a statement. "Time is needed for additional work by Boeing as the result of an ongoing review of the 737 MAX Flight Control System to ensure that Boeing has identified and appropriately addressed all pertinent issues."