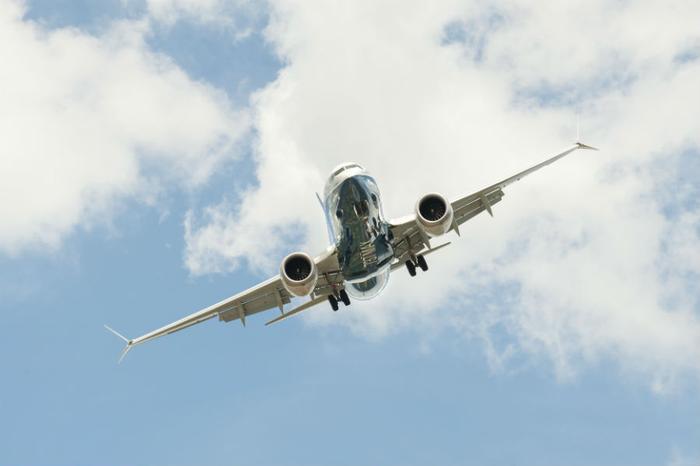 The head of the Federal Aviation Administration (FAA) says there is no hard-and-fast date for the Boeing 737 MAX jetliners to return to the air.
The aircraft type, used by airlines around the world, has been grounded since March 13 following two similar crashes by Lion Air and Ethiopian Airlines, occurring five months apart.
"It takes as long as it takes," Acting FAA Administrator Dan Elwell told the Seattle Times. "The 737 MAX will fly again when we have gone through all of the necessary analysis to determine that it is safe to do so."
Elwell, in Dallas to meet with international aviation officials to discuss the grounded jet, held out the possibility the airplane could remain grounded for as much as a year if that's how long it takes to address safety issues.
"I'm not tied to a timeline," he told the newspaper.
International meeting
The meeting today will allow aviation officials to discuss what is needed before the 737 MAX can fly again. U.S. officials say they would like a concerted effort so that the plane gets clearance from all nations simultaneously.
An FAA spokesman told the newspaper that the agency has a general understanding of how Boeing plans to address the issue, but it isn't clear on how long it will take to implement and re-certify the aircraft.
While investigations into the two crashes remain ongoing, their similarities have strongly  suggested a common cause. An angle-of-attack sensor, located on the plane's fuselage, sends a signal to the flight control system if it determines the plane is climbing at too steep an angle, which could lead to a stall.
In both instances, investigators believe the sensor may have transmitted faulty information to the flight control system during takeoff, triggering an automated response that pointed the nose of the plane down when it should have been climbing.
Complicating summer travel
The grounding of the 737 MAX jets most likely will affect U.S. travelers through the busy summer vacation season. Three U.S. carriers -- Southwest, American, and United -- use the aircraft type and have had to replace their planes or cancel flights.
Both American and Southwest initially canceled flights using the 737 MAX aircraft through June 5, but last month they pushed the deadline back to August. In light of the FAA's current position, even that fall-back date is beginning to look doubtful.
The FAA says Boeing's steps to address the safety issues are taking significantly longer than initial estimates. Elwell said the manufacturer had first committed to deliver the software fix before the end of March. It withdrew that commitment after a company review found other issues that needed to be fixed.