---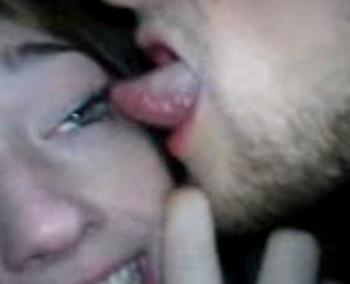 Eyeball-licking doesn't sound like much fun but it's apparently the latest odd fetish among young Japanese lovers. And like other sexual practices, it can have unintended consequences, including eye infections and blindness.
Called "oculolinctus," the seemingly strange practice has apparently been around awhile, judging from a series of five- and six-year-old YouTube videos that show young lovers doing more than just gazing into each other's eyes.
Besides grossing out any onlookers unlucky enough to be around, eye-licking can also transmit the bacteria which causes conjunctivitis, or "pink eye," an eye infection that can have serious repercussions including blindness.
The Japanese web site Naver Matome reported that the craze was discovered at one school when teachers noticed that up to ten children in a single class showed up wearing eye patches.
'Nothing good can come of this,' Dr. David Granet, a San Diego ophthalmologist, told The Huffington Post. 'There are ridges on the tongue that can cause a corneal abrasion. And if a person hasn't washed out their mouth, they might put acid from citrus products or spices into the eye.'
---