---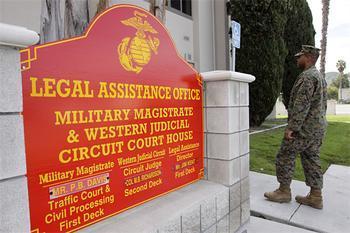 Last month, underwater mortgage holders whose loans are held by Ocwen Financial got some possible good news: as part of a consent order with the Consumer Financial Protection Bureau (CFPB), authorities in 49 states, and the District of Columbia, Ocwen must offer $2 billion in principal reductions to underwater homeowners, and refund $125 million to the nearly 185,000 homeowners who have already been through foreclosure.
When we reported this, we also shared stories from unhappy homeowners who reported bad experiences with Ocwen. And recently, we heard from yet another underwater homeowner whose situation is even more precarious than most: he is in the military and on the verge of being transferred to a new duty station — so he has to move regardless of whether or not he manages to clean up his mortgage mess. Here's what he wrote us last Friday:
"I am unfortunately one of those whose policy was sold to Ocwen without my consent. Now I'm in over my head and have to deal with this extremely subpar company. I am not getting any help from Ocwen themselves in determining if I am eligible for the principal reductions and loan modifications. Do you happen to know if there is any other way or someone else to contact? I don't really know where to turn and now in the middle of a PCS move cross country and can't sell my house because it costs more than what it's worth."
The standard answer to that question is that borrowers seeking information about loan modification programs can contact Ocwen at 1-800-337-6695 or ConsumerRelief@Ocwen.com.But active duty military status adds a few complications.
If you have a security clearance, for example, your security manager must be informed of your financial difficulties. As a retired military friend of ours put it, "His security manager needs to know every time there may or may not be a hit on his credit rating."
Active duty personnel might find help through the Servicemembers Civil Relief Act, which "covers issues such as rental agreements, security deposits, prepaid rent, eviction, installment contracts, credit card interest rates, mortgage interest rates, mortgage foreclosure, civil judicial proceedings, automobile leases, life insurance, health insurance and income tax payments" for active duty military personnel and their dependents.
Legal assistance officers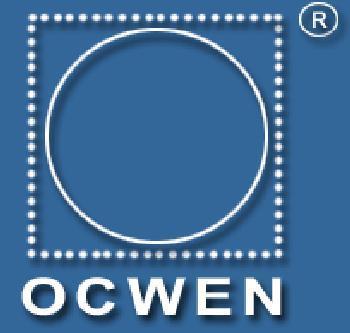 The justice department's SCRA page urges military personnel to "contact your nearest Armed Forces Legal Assistance Program office to see if the SCRA applies.... Please consult the military legal assistance office locator for each branch of the armed forces."
But the military's Legal Assistance program might not be enough. We spoke to a source who worked as a civilian attorney attached to various Judge Advocate General's (JAG) offices, and he told us the range of services provided by Legal Assistance is very limited in scope, and it is highly unlikely one would get the level of expertise available from the private bar.
Despite this, the SCRA requires that any servicemember wishing to have his or her case reviewed by the Department of Justice must "must first seek the assistance of your military legal assistance office. "
Attorneys have one thing in common with doctors: in situations where there's a lot at stake, it often pays to get a second opinion. Military personnel facing foreclosure or loan-modification problems should definitely seek help through official Legal Assistance channels — but it wouldn't hurt to seek the advice of a private attorney, too.
---