---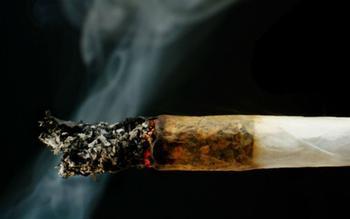 For a while now, one of the main arguments behind the marijuana legalization movement has been that marijuana isn't really that bad for you – especially when compared to cigarette smoking. However, a new study has called that supposition into question.
Researchers working with the American Heart Association and American Stroke Association have found that secondhand smoke from marijuana may actually be worse than secondhand tobacco smoke in some respects.
In a study involving mice, they found that blood vessels exposed to secondhand marijuana smoke for one minute took three times longer to recover function than those exposed to secondhand tobacco smoke.
Long-term health consequences
The findings showed that this short-term exposure led to arteries carrying blood less efficiently for at least 90 minutes, compared to only 30 minutes for tobacco smoke. While these effects only lasted temporarily, the researchers say that it could negatively affect health over time.
"These temporary problems can turn into long-term problems if exposures occur often enough and may increase the chances of developing hardened and clogged arteries," said senior author Dr. Matthew Springer.
The researchers also ruled out that third-party substances, like nicotine, THC, or specific rolling papers, caused the loss of blood vessel function. When tested, the burning of marijuana plant material was enough to cause the effect to occur.
First form of evidence
The researchers hope that their work will help unify medical approaches relating to secondhand smoke, regardless of the source it comes from.
"There is widespread belief that, unlike tobacco smoke, marijuana smoke is benign. We in public health have been telling the public to avoid secondhand tobacco smoke for years, but we don't tell them to avoid secondhand marijuana smoke, because until now we haven't had evidence that it can be harmful," said Springer.
The full study has been published in the Journal of the American Heart Association.
---