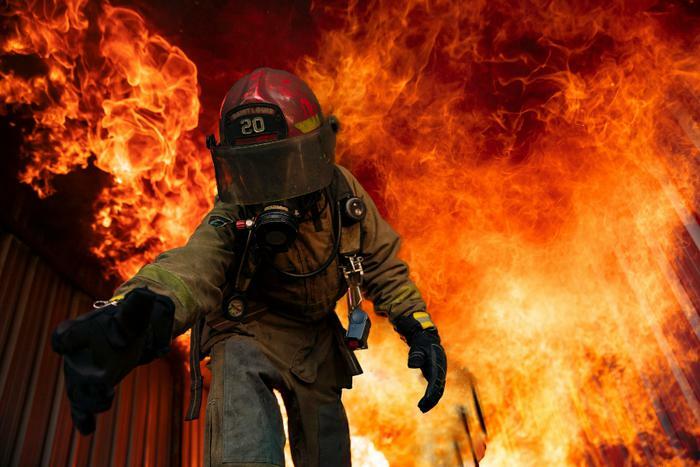 A new study conducted by researchers from the American Heart Association explored some of the health risks firefighters face on the job. Their work showed that the more fires that firefighters are exposed to, the higher the likelihood that they'll struggle with atrial fibrillation (AFib). 
"A few years ago, I treated a local firefighter for atrial fibrillation, and he felt dramatically better with the treatment, so he referred other firefighters to me for care, all with AFib," said researcher Dr. Paari Dominic. "I decided to methodically examine AFib in the firefighter population, as it may shed light into the cause of atrial fibrillation in non-firefighters as well." 
Heart health risks on the job
For the study, the researchers surveyed nearly 11,000 firefighters from across the country. They answered questions about their medical histories, specifically regarding their heart health, and the number of fires they typically fight in a year. 
The researchers found that firefighters had a higher risk than the general population for developing AFib. The risk among male firefighters was just under 3%, while the risk among female firefighters was just under 1%. 
"Among adults in the general population younger than age 60, there is a 0.1-1.0% prevalence of having AFib," Dominic said. "However, among our study population, 2.5% of firefighters ages 60 or younger had AFib. Of the few respondents who were 61 or older, 8.2% reported a diagnosis of AFib." 
The team believes there is a combination of several factors that contribute to these heart health risks: exposure to harmful chemicals and pollutants, psychological stress, and exposure to high temperatures. 
"First, and foremost, are the inhalation and absorption through the skin of harmful compounds and substances produced by the combustion of materials during a fire, including particulate matter, polyaromatic hydrocarbons, and benzene," Dominic said. "Exposure to these substances, especially particulate matter in air pollution, even for a short time has been previously linked to an increased risk of AFib. 
"In addition, firefighters are exposed to high physical and psychological stress together with long work hours, all of which can increase their adrenaline levels and cause an imbalance in the mechanisms that maintain heart rate. Finally, heat stress (exposure to high temperatures) can cause an increase in core body temperature and severe hydration, both of which increase the demand for a higher heart rate, and may subsequently trigger AFib." 
The study showed that the risk of developing AFib was 2% for firefighters who fought up to five fires per year. However, when that number increased to 31 or more fires per year, the risk of AFib was 4.5%. 
"Clinicians who care for firefighters need to be aware of the increased cardiovascular risk, especially the increased risk of AFib, among the unique group of individuals," Dominic said. "The conditions that elevate their risk further, such as high blood pressure, type 2 diabetes, lung disease, and sleep apnea should be treated aggressively. In addition, any symptoms of AFib, such as palpitations, trouble breathing, dizziness, and fatigue should be investigated promptly."