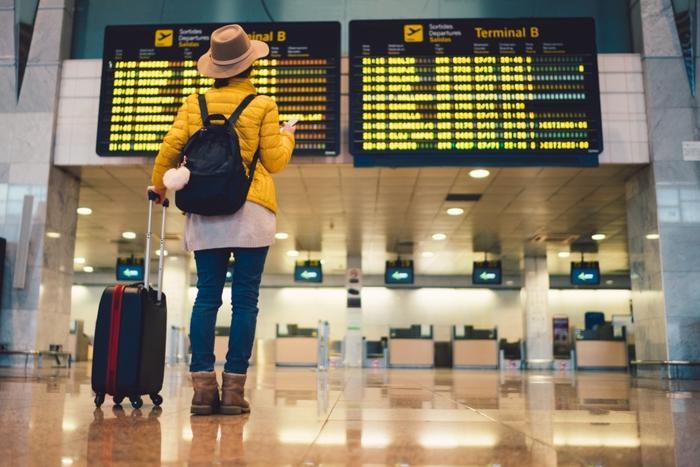 Do you have a favorite airline? If you're like most consumers, probably not.
Like most people, you probably look for the best price, the shortest time, and the fewest number of add-ons you have to pay for, like luggage. Simply put, passenger loyalty is hard to come by for most airlines.
Yet, you're probably sitting on at least one frequent flyer program that you chose because you actually liked the airline -- you had a good experience flying with them, there's lots of flights in and out of your hometown, etc.
But, did you pick one of the so-called "best" frequent flyer programs?
WalletHub got out its calculator and ran the numbers on 23 key metrics ranging from the actual value of a rewards point/mile to the blackout date policies for the 10 largest domestic airlines' loyalty rewards.
Here's what the researchers came up with as the best frequent flyer programs:
Delta SkyMiles

United Airlines - Mileage Plan

JetBlue Airways - TrueBlue

Southwest Airlines - Rapid Rewards

Hawaiian Airlines - HawaiianMiles
To find out which airline miles program is best for you, you might give WalletHub's frequent flyer miles calculator a spin. The calculator can customize the results of this study based on your own annual airline budget.
The "best" may not necessarily be the best for you
While JetBlue's loyalty program may be a Top 3 winner, you might not be anywhere close to an airport where JetBlue flies to or from, and paying extra to get to a JetBlue departure could cost you hundreds more.
To gauge which programs might work best for you, take a few minutes to see how each airline fared in each of WalletHub's 23 categories. Look at the number of destinations served, how long before your miles will expire, comments from other program users, and perks like if your membership gets you a freebie on luggage or if your program is tied to other brands such as the one Delta announced with Lyft.
LifeHacker cites travel experts interviewed by WalletHub who say that consumers are likely to expect loyalty programs to pull back on their generosity as time goes on.
"Airlines have been moving to more of a 'bus in the sky' experience, where any additional value has been stripped, when you analyze the offerings from only a decade ago," says Donna Wertalik, director of marketing at the Virginia Tech Pamplin College of Business. "The model will continue to move in this direction." Wertalik says you can expect the value of miles and points to decline over time.