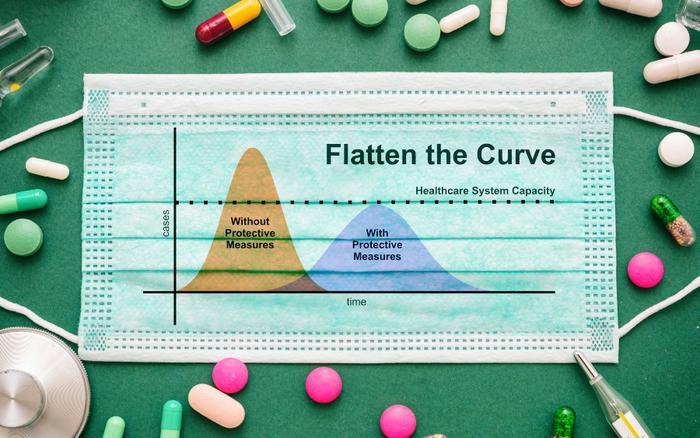 Since the start of the COVID-19 pandemic, consumers have adjusted their usual routines and adopted new ways of living in an effort to slow the spread of the coronavirus. 
Now, a new study conducted by researchers from the University of Washington and the University of Minnesota has found that if efforts don't continue to help slow the spread of COVID-19, related deaths are expected to surpass many consumers' expectations. 
"A spike in hospitalization naturally leads to more deaths, but these deaths may not only come from those who are hospitalized, but also from those who should have been hospitalized but were not," said researcher Anirban Basu. 
Analyzing hospital trends
To understand how the pandemic could continue to affect consumers moving forward, the researchers analyzed data from hospitals regarding patients in ICU beds and those in non-ICU beds, as well as all related deaths. Their data spanned across nearly two dozen states and included patient information from late March through early June. 
The researchers explained that protocols designed to protect consumers from COVID-19 are important for several reasons. For starters, their work revealed that the number of coronavirus-related deaths increased as more patients filled up ICU hospital beds. They found that even a one percent increase in ICU patients in one week could lead to nearly three deaths. 
"Even when, say, 80 percent of non-ICU beds are still available, a further increase in COVID-19 admissions leads to significantly more numbers of deaths than what we would expect from only the hospitalized patients," said Basu. "This may be because the health care delivery within a hospital is not only driven by hospital beds but also personnel and COVID-specific supplies, which may be stretched thin, and affecting COVID-19 admissions policies of the hospital." 
Increasing risks for all consumers
While many consumers worry about hospitals running out of beds, the researchers explained that the risks for coronavirus-related deaths are equally as high for those who never even end up in the hospital. Because of this, maintaining efforts to slow the spread of coronavirus are of the utmost importance. 
The researchers hope that these findings clearly illustrate how crucial it is for consumers to adhere to guidelines that have been found to flatten the curve of infections linked to COVID-19, especially as more and more public spaces are beginning to reopen. 
"Our study quantifies the relationship between COVID-19 deaths and COVID-19 hospitalizations using actual data," the researchers wrote. "These estimates provide a better understanding of the projections of the COVID-19 pandemic in the USA especially when states are gearing up to restart economic activities and provide important practice insights for hospitals in terms of assessment of hospital bed and ICU bed capacity and preparedness."