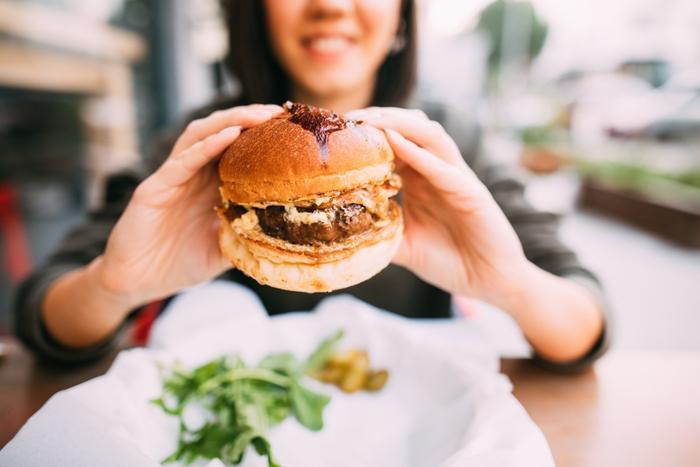 When consumers chose restaurants this year, they gravitated toward healthy fare that was closely connected to the farm from which it originated.
In its year-end analysis, OpenTable provides these and other insights into the restaurants people are frequenting and the reasons for their choices. Based on the findings, a few key trends have emerged.
Farm-to-table continued to be a deciding factor in many restaurant bookings in 2019. In fact, the closer the connection, the more popular a restaurant was likely to be among diners.
Founding Farmers -- which is actually owned by farmers -- did the best, according to OpenTable. The reservation booking company said the majority farmer-owned restaurant in Washington, DC -- specializing in made-from-scratch responsibly sourced American cuisine --  has been 2019's most-booked restaurant.
Diners are also more experiential and willing to try something new. OpenTable's analysis shows 70 percent of the reservations booked through the app were at restaurants the diner hadn't previously visited.
Spontaneous dining
People booking a table using the app were more spontaneous this year. Forty-two percent of diners made reservations at the last minute on the day of their reservation. International menus lost a little ground this year. American cuisine was the most popular for breakfast and lunch, but Italian fare took the top spot for dinner.
In terms of specific menu items, 2019 belonged to plant-based meat. Burger King created a minor sensation when it rolled out a Whopper using Impossible Foods' plant-based patty. The addition of the new menu item boosted same-store sales in the following quarter.
Late in the year, Popeye's created an even bigger sensation when it rolled out a chicken sandwich. It was so popular that the chain ran out of product when the sandwich was introduced in August. Its re-introduction in November led to long lines and even fistfights.
Other trends
Aside from cuisine, remodeling has been a growing trend among restaurants in 2019. In the fast-food space, McDonald's was perhaps the most active, as it remodeled its restaurants and installed digital ordering kiosks.
Modern Restaurant Management, an industry trade publication, reported last month that digital ordering could soon move from fast-food and fast-casual outlets to more full service restaurants.