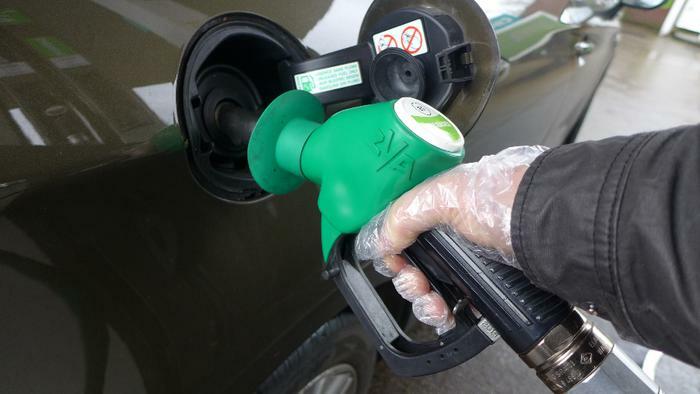 Holiday motorists faced the highest gasoline prices since 2013, but one energy expert who tracks prices says the national average could exceed $4 a gallon in the first half of 2022.
Patrick DeHaan, head of petroleum analysis at GasBuddy, says an improving economy will fuel the increase. His forecast is at odds with the U.S. Energy Information Administration forecast, which in November predicted gas prices would slide below $3 a gallon early in the year.
Meanwhile, motorists traveling over the extended New Year's holiday will find mostly stable fuel prices. In its daily survey, AAA shows that the national average price of regular gas is $3.28 a gallon, a penny less than seven days ago. The average price of premium gas is also a penny per gallon cheaper than a week ago, at $3.92 a gallon. The average price of diesel fuel is $3.57 a gallon, the same as last week.
Most states have seen little price movement in the last week. Arizona is an exception, where the statewide average is down by five cents a gallon in the last week. The average price fell four cents a gallon in Utah and Ohio.
States with the most expensive gas
These states currently have the highest prices for regular gas, according to AAA:
California ($4.65)   

Hawaii ($4.33)  

Nevada ($3.84)   

Washington ($3.86) 

Oregon ($3.77) 

Arizona ($3.64)      

Alaska ($3.69) 

Idaho ($3.57)

Pennsylvania ($3.53)

Utah ($3.50)    
States with the cheapest gas
AAA reports that these states currently have the lowest prices for regular gas:
Texas ($2.87)  

Oklahoma ($2.87)  

Arkansas ($2.91)  

Missouri ($2.92)  

Mississippi ($2.94)

 Kentucky ($2.93)

 Kansas ($2.96)

 Wisconsin ($2.99)

 Ohio($2.99)  

Tennessee ($2.99)