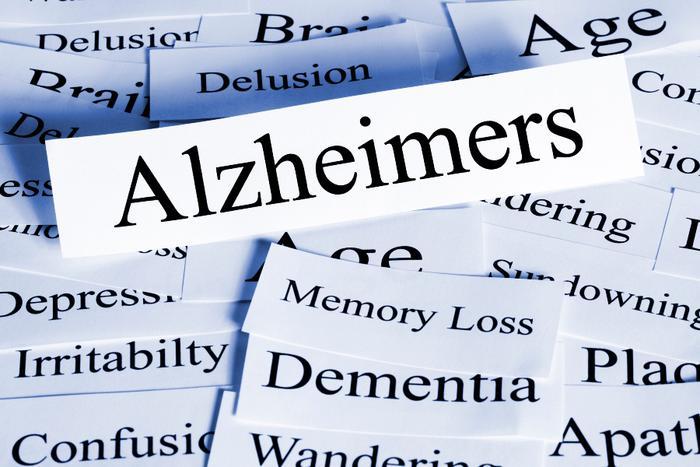 Eli Lilly has provided a ray of hope for an aging population worried about the scourge of Alzheimer's disease.
The pharmaceutical company has reported that its experimental Alzheimer's drug donanemab helped Alzheimer's patients in a small clinical trial. In the trial, the drug slowed the decline in memory and ability to perform activities by nearly one-third after 18 months.
The company said the drug met the main goal of the study, getting farther in the process than other Alzheimer's drugs have.
"We are extremely pleased about these positive findings for donanemab as a potential therapy for people living with Alzheimer's disease, the only leading cause of death without a treatment that slows disease progression," said Dr. Mark Mintun, vice president of pain and neurodegeneration at Eli Lilly.
Mintun said the positive results give hope for patients and their families. However, there have been previous promising findings in Alzheimer's research that have failed to pan out.
Targets beta amyloid in the brain
Donanemab works by targeting N3pG beta amyloid in the brain, which is believed to be a major contributor to the cognitive decline caused by Alzheimer's disease. The company says patients treated with donanemab instead of the placebo showed an 84 centiloid reduction of amyloid plaque at 76 weeks compared to a baseline of 108 centiloids.
In the study, patients stopped receiving donanemab and switched to a placebo once their plaque level was below 25 centiloids for two consecutive measures or below 11 centiloids at any one measure.
"This unique mechanism and antibody for clearing plaques, discovered at Lilly, has the potential to provide high levels of durable amyloid plaque clearance after limited duration dosing," said Dr. Daniel Skovronsky, Lilly's chief scientific officer and president of Lilly Research Laboratories. 
Skovronsky said Lily researchers hoped to determine if reducing amyloid plaques in Alzheimer's patients to levels seen in scans of healthy individuals could result in a clinically meaningful slowing of cognitive decline. In that regard, he said the test was successful.
Slowly developing disease
Alzheimer's disease is a type of dementia that affects memory, thinking, and behavior. Symptoms may grow slowly, but they eventually become severe enough to interfere with daily tasks.
Alzheimer's is a degenerative disease that worsens over time. In its early stages, memory loss is mild, but with late-stage Alzheimer's, individuals lose the ability to carry on a conversation and function in daily life. 
Alzheimer's is the sixth-leading cause of death in the United States, according to the Alzheimer's Association.