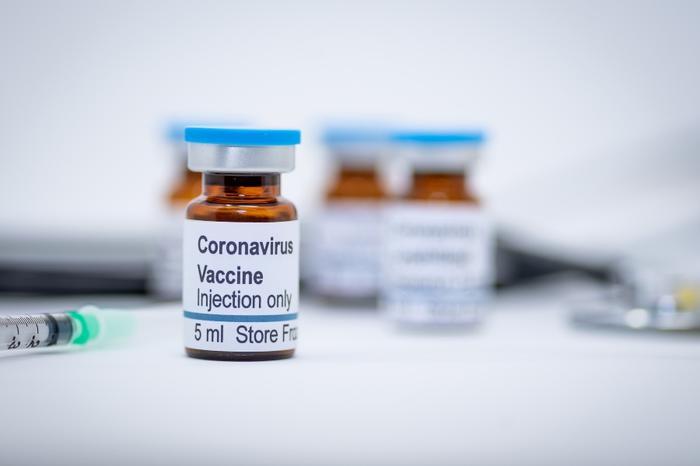 Any vaccine to protect against the coronavirus (COVID-19) is many months away, but work has already begun.
Researchers in Seattle -- the epicenter of the virus in the U.S. -- administered a beta version of a vaccine to a volunteer Monday. Jennifer Haller, a clinical trial volunteer, received the first-ever injection of the investigational vaccine for the coronavirus at the Kaiser Permanente Washington Research Institute (KPWHRI). 
The experiment is described as the first stage of the project aimed at developing an effective vaccine.
"We are proud that the National Institute of Allergy and Infectious Diseases (NIAID) selected us to conduct this innovative trial," said Dr. Lisa Jackson, senior investigator at KPWHRI. "We're well prepared and focused on helping to address this evolving health situation." 
Forty-five test subjects are taking part
Jackson is leading the research for the study, which is being funded by the National Institutes of Health (NIH). The open-label trial will enlist 45 healthy adult volunteers between the ages of 18 and 55 and observe them over approximately 6 weeks. 
The scientists will evaluate different doses of the experimental vaccine for safety and its ability to induce an immune response in participants. NIH says there will be other steps in the clinical trial process for evaluating the potential benefit of the vaccine. 
The experimental vaccine has been given the name mRNA-1273 and was developed by the National Institute of Allergy and Infectious Diseases (NIAID) and its collaborators at the biotechnology company Moderna, Inc. 
The project also got support from the Coalition for Epidemic Preparedness Innovations (CEPI), which produced the vaccine candidate for the Phase 1 clinical trial.
'Record speed'
"Finding a safe and effective vaccine to prevent infection with SARS-CoV-2 is an urgent public health priority," said NIAID Director Dr. Anthony S. Fauci. "This Phase 1 study, launched in record speed, is an important first step toward achieving that goal."
Under normal circumstances, it takes a year to 18 months to achieve approval for any new drug or vaccine. But as we have seen so far, government regulatory agencies have been cutting red tape to speed up action on a variety of fronts. Still, officials say a working vaccine is almost certainly months away.