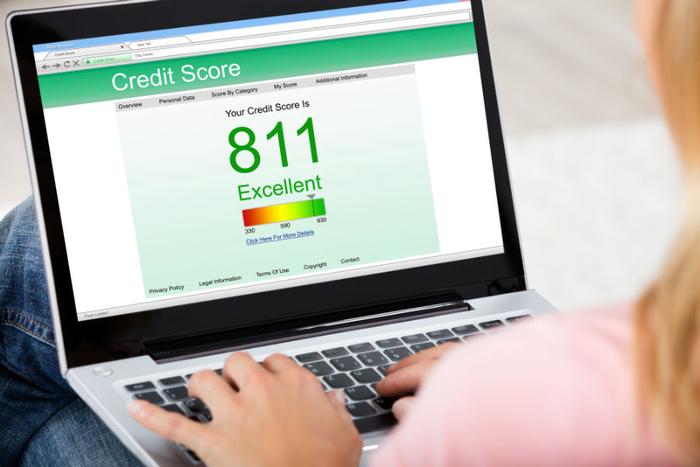 Consumers' credit behavior has improved in the decade since the start of the financial crisis, according to Experian's annual State of Credit Report.
Researchers at the credit reporting agency circled back to compare 2018 to 2008, when the credit crisis reached a crescendo with the collapse of Lehman Brothers. Last year, consumers' credit scores were not quite as high as they were at the start of the economic downturn, but  2018 marked the largest year-over-year increase in scores since 2008, with an average VantageScore of 680.
That suggests consumers are using credit more responsibly. The report shows consumers had about the same number of credit card accounts in 2018 as 2008, but the average balance was smaller.
Consumers had an average credit card balance of $7,101 in 2008. By last year, it had dropped to $6,506. At 18 percent interest, that saved the average consumer $107 a year.
Positive effects of the recovery
"We're continuing to see the positive effects of economic recovery, through improved credit scores and lower delinquency rates," said Michele Raneri, vice president of analytics and business development at Experian. "Since the recession, responsible credit card behaviors and lower debt among younger consumers are driving an upward trend in average credit scores across the nation."
Something else may be contributing to consumers' better credit management. Since the housing market crash a decade ago, lenders have been more responsible in screening credit applicants, which the report shows reduced consumers' mortgage delinquency rate.
"Believe it or not, lenders didn't have to assess their customers' ability to repay in 2008," NerdWallet home expert Holden Lewis told ConsumerAffairs. "Since then, regulations have been put in place requiring lenders to make sure consumers can actually afford their loans, which undoubtedly has helped consumers avoid foreclosures."
At the same time, the Experian report shows consumers, on average, are carrying slightly more debt than a decade ago. The average non-mortgage debt has increased $1,175 in the last 10 years, while the average mortgage has gone from $191,357 to $208,180.
Demographic trends
The Experian researchers also noted some identifiable trends among different age groups. Consumers 72 and older got hit hard by the financial crisis and saw the biggest drop in their credit scores, even though they still have the highest average scores among all age groups.
Baby boomers have the most credit cardsb while GenXers have the highest credit card balances. Millennials experienced the second-largest jump in average credit scores since 2008, increasing 15 points to 644 from 629.
Millennial consumers also reduced their credit card balances from $5,583 in 2008 to $4,593 in 2018.