---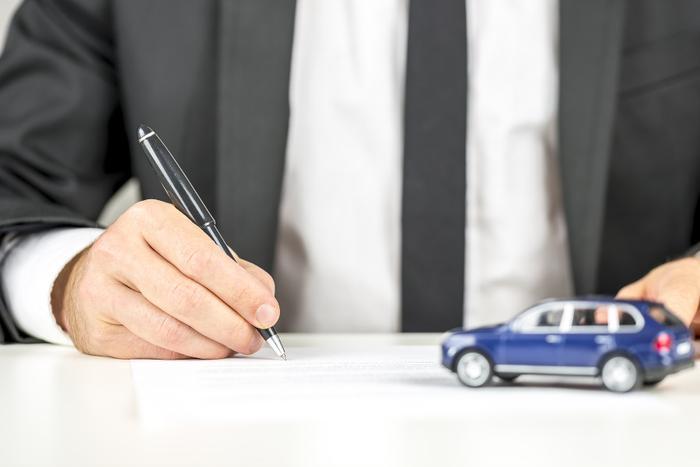 Each month new car sales go up - and each month it seems the transaction cost of a new car purchase also rises.
Kelley Blue Book tracks prices each month and reports the estimated average transaction price (ATP) for light vehicles in the United States; in July, this figure was $33,453. This means that new-car prices have increased by $856 from July, 2014.
"Transaction prices continue to climb across the industry, with some notable gains from small and medium volume brands like Fiat, Kia, Mazda and Subaru," said Karl Brauer, senior analyst for Kelley Blue Book. "However, Nissan reports the largest average transaction price increase among the large manufacturers with prices up nearly 6%, driven primarily by its Maxima, Murano, Rogue and Sentra models."
Transaction prices sometimes rise because dealers continue to find creative ways to boost the final price with add-ons at the end of the process.
Fabric protection
For example, many dealers recommend buyers purchase fabric protection. Consumers leasing a car are told this option could save them some wear and tear expense at the end of the lease.
But various automotive experts point out that modern vehicle interiors come from the factory with a lot of protection. In recent years manufacturers have made automotive fabrics more resilient.
Even if you decide you need another layer of protection for your seats, there are cheaper options – including spray-on stain repellent.
Extended warranties
An extended warranty is another add-on that can significantly bump up the price. It's less of an issue with new cars than used cars because many manufacturers have improved their warranties over the years.
If you're buying a new car, there is very little reason to purchase extended service coverage, unless you expect to have lots of trouble with the car, which begs the question of why you're buying it in the first place. Better to spend that money on regular maintenance, which most mechanics will tell you is the best way to protect your investment.
Credit insurance
If you are financing your new car, you'll probably be offered credit insurance. These policies make payments for you under certain circumstances, such as if you lose your job.
But there are different kinds of policies that pay off in some circumstances but not in others.
"Before deciding to buy credit insurance from a lender, think about your needs, your options, and the cost of insurance," advises the Consumer Financial Protection Bureau. "Credit insurance can be expensive and, if financed as part of your loan, it will increase your loan amount and you will pay additional interest."
Kelley Blue Book says the best way consumers can get a good deal on a new car is to do research online before arriving at the dealer. But saving money goes beyond negotiating the best deal. It often means saying no to expensive add-ons.
---