---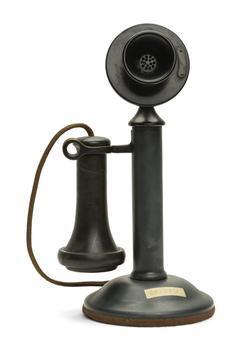 For nearly as long as there have been telephones, there have been attempts to achieve the goal of "universal service" -- making telephone service available to everyone. There's growing agreement that it's time to expand that effort to broadband Internet service. 
In the latest move, a coalition of 17 public interest groups and six broadband providers have announced their support of the Federal Communications Commission's goal of bringing the Lifeline phone subsidy program into the modern era by extending the subsidy to broadband service.
Lifeline is a Reagan-era government benefit program that provides a discount on monthly telephone service for eligible low-income subscribers to help ensure they can connect to the nation's communications networks. It is supported by the federal Universal Service Fund (USF).
"There is near unanimous agreement among broadband providers, public interest advocates, and public officials from all levels of government that the FCC should modernize the Lifeline program to make broadband Internet access more affordable for low-income Americans struggling to get online," said Phillip Berenbroick, Counsel for Government Affairs at the non-profit group Public Knowledge.
"Government reports demonstrate that cost is a significant factor preventing Americans from going online to access education, employment, job training, and health care resources," Berenbroick said.
In a letter to the FCC, the groups say "it is time that Lifeline eligible consumers have the opportunity to use their benefit to reduce the cost of subscribing to broadband Internet access service."
"No good reason"
FCC Chairman Tom Wheeler said last month that the commission was close to finalizing an overhaul of the Reagan-era subsidy program, saying there was "no good reason" that updates to the Lifeline program shouldn't go forward.
Proposed updates to Lifeline are a key part of the FCC's plans to address the "digital divide" and should receive a final vote soon, Wheeler said in a speech at think tank New America.
---