---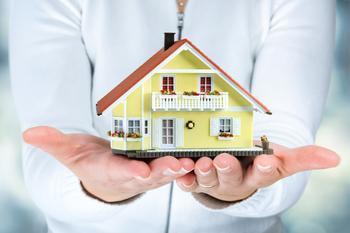 The nation's real estate market apparently hit the summer doldrums, because sales have declined two months in a row.
The National Association of Realtors (NAR) reports sales of existing homes fell 0.9% from July to August. Sales for the month were up slightly from August 2015.
What to make of these numbers? NAR chief economist Lawrence Yun says with the job market showing increasing health and mortgage rates near record lows over the summer, he would have expected more sales.
Not enough homes for sale
"There's no question that after peaking in June, sales in a majority of the country have inched backwards because inventory isn't picking up to tame price growth and replace what's being quickly sold," Yun said.
With fewer homes for sale, there naturally will be fewer homes sold. Also, the homes that are for sale might not be what active buyers are looking for, and they decide to wait until they find exactly what they want.
The report shows that the homes that did sell in August sold for more. The median sale price was $240,200, up over 5% from August 2015.
Yun says many U.S. markets continue to suffer from a lack of available homes. Total housing inventory at the end of August was down 3.3% from July and more than 10% lower than a year ago.
Hitting first-time buyers hard
That's having a disproportionate impact on first-time buyers, who made up a slightly smaller percentage of buyers than in July. Yun says that isn't a healthy sign.
"It's very concerning to see that inventory conditions not only show no signs of improving but have actually worsened in recent months from their already suppressed levels a year ago," Yun said.
Part of the problem, he concedes, is home prices are outpacing the growth in income, which finally showed some strength last year. And it all gets back to low inventory, he says. The supply and demand imbalance is driving up prices.
"Without more supply, the U.S. homeownership rate will remain near 50-year lows," Yun said.
---