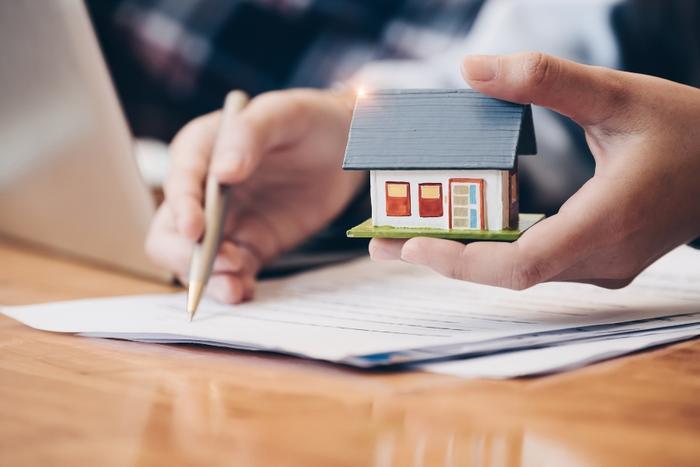 Despite a drop in interest rates, the U.S. housing market faltered in September, with existing home sales falling 2.2 percent. The previous two months had shown increases in sales, according to the National Association of Realtors (NAR).
Compared to September 2018, when mortgage rates were much higher, sales were up a healthy 3.9 percent. NAR's chief economist Lawrence Yun says robust sales in July and August have reduced the level of available homes for sale.
"We must continue to beat the drum for more inventory," said Yun, who has called for additional home construction for the last 12 months. "Home prices are rising too rapidly because of the housing shortage, and this lack of inventory is preventing home sales growth potential."
Increasing home prices
The drop in inventory is having an impact on prices. NAR reports the median price for all existing homes -- including condos -- was $272,100 last month. That's a 5.9 percent increase over September 2018. In fact, the rise in the median home price in September marks 91 straight months of year-over-year gains in home prices.
Housing inventory is down for the year, but it remained  at about the same level in September as it was in August. The inventory of unsold homes amounts to a 4.1-month supply at the current sales pace. A six-month supply is considered to be a healthy housing market.
NAR statistics show first-time buyers accounted for a third of sales last month, a slightly better showing than in August. The improvement is encouraging since first-time buyers are considered to be key to growth in the housing market. Lower inventories of entry-level homes in recent years have provided barriers to this key consumer group.
RE/MAX reports sales surge
Meanwhile, a much smaller industry report shows a big increase in home sales in September. National real estate broker RE/MAX reports that its September home sales surged 8.1 percent compared to September 2018.
Sales were up in 47 of the 54 markets covered by the report. But on the downside, that big increase in sales caused inventory levels to record the biggest drop of the year, falling 6.1 percent year-over-year.
"It was encouraging to see the improvement in September home sales, especially given how tough last September's results were," said RE/MAX Holdings CEO Adam Contos. 
But Contos admits the market still presents some challenges for buyers heading into the end of the year. But while prices are going up and inventory levels are going down, he says the industry is on a better footing than it was at this time last year.