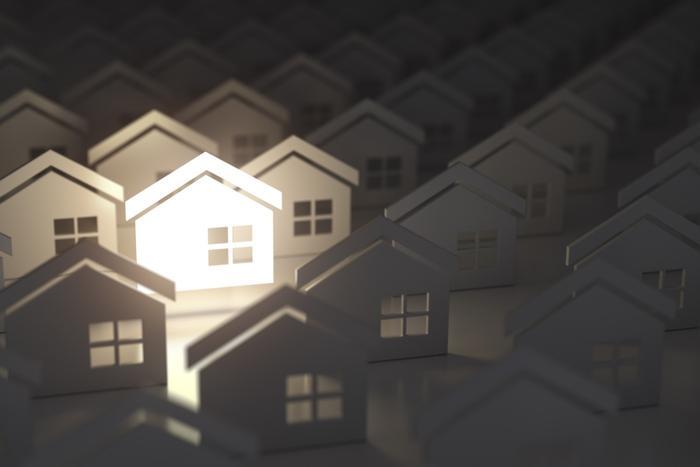 It was a little harder to sell a home last month. Sales of existing homes dipped 1.2 percent from December and were down 8.5 percent from January 2018, according to the National Association of Realtors (NAR).
But even though there were fewer homebuyers last month, those who did buy a house paid more for it.
"Existing home sales in January were weak compared to historical norms; however, they are likely to have reached a cyclical low," said Lawrence Yun, NAR's chief economist. "Moderating home prices combined with gains in household income will boost housing affordability, bringing more buyers to the market in the coming months."
Home prices may be moderating, but they aren't going down. The median price of a home sold in January rose 2.8 percent to $247,500. It was the 83rd consecutive month of year-over-year price increases.
Not good for anyone
This situation in January wasn't that great for either buyers or sellers. If you were selling a home, it took a little longer. If you were buying one, you likely paid a little more for it.
Houses were on the market for an average of 49 days in January, up from 46 days in December and 42 days in January 2018. That said, 38 percent of homes sold in January were on the market for less than a month
Yun says mortgage rates started to fall in December but not enough to motivate buyers. But in the months ahead, he predicts lower rates will begin to make a difference.
The housing market has been out of balance for at least two years with not enough homes on the market to meet demand. That's the main reason home prices keep rising. But the January numbers suggest a positive trend.
Positive trend
The market is still suffering from an inventory shortage, but the number of homes for sale increased in January for the sixth straight month. However, much of the increase in inventory was for more expensive properties.
"In particular, the lower end of the market is experiencing a greater shortage, and more home construction is needed," Yun said.
Home construction is still at about half the levels of 2006, just before the housing crash. Yun says finding ways to lower construction costs would help increase the pace of building, especially of entry-level housing.
He says reforming local zoning ordinances and expediting the housing permitting process "would immediately increase homeownership opportunities and boost local economies."