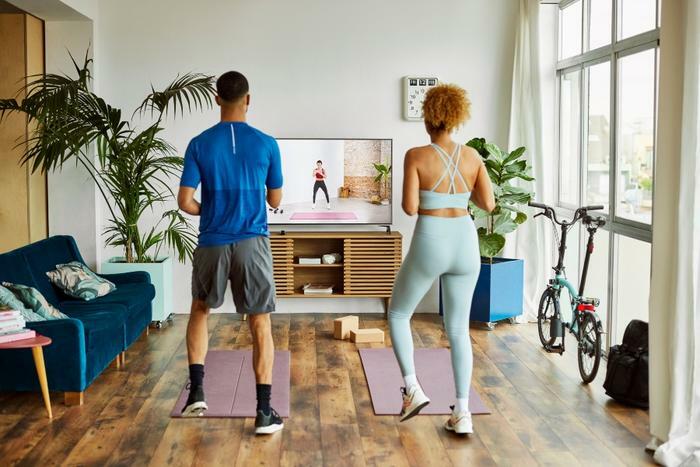 A new study conducted by researchers from the American Heart Association highlighted the benefits of exercising regularly. Their findings showed that consumers who exceeded national recommendations for weekly exercise goals had a lower risk of death. 
"The potential impact of physical activity on health is great, yet it remains unclear whether engaging in high levels of prolonged, vigorous, or moderate intensity physical activity above the recommended levels provides any additional benefits or harmful effects on cardiovascular health," said researcher Dong Hoon Lee.
"Our study leveraged repeated measures of self-reported physical activity over decades to examine the association between long-term physical activity during middle- and late-adulthood and mortality." 
Lifelong benefits of exercise
The researchers analyzed data from over 100,000 people enrolled in the Nurses' Health Study and the Health Professionals Follow-up Study between 1988 and 2018. The participants answered surveys about their lifestyles every two years. The questions covered subjects like alcohol intake, medical history, general health information, and exercise habits. 
Current guidelines from the U.S. Department of Health and Human Services recommend that adults engage in 2.5 to five hours per week of moderate activity or 75-100 minutes per week of vigorous physical activity. Those who met the recommendations for either vigorous or moderate activity had a 20% lower risk of death. 
The study findings showed that surpassing weekly exercise recommendations was linked with living a longer life. Doing two to four times the amount of moderate exercise each week was linked with a nearly 40% lower risk of cardiovascular disease-related deaths and a 30% lower risk of death from all causes. Similarly, doubling or quadrupling the amount of vigorous exercise each week lowered the risk of cardiovascular disease-related deaths by nearly 35%, and all-cause deaths dropped by 23%. 
"This finding may reduce the concerns around the potential harmful effect of engaging in high levels of physical activity observed in several previous studies," said Lee. 
The researchers hope these findings highlight the benefits of consistent exercise. When consumers make physical activity a habit and work to balance moderate and vigorous activity goals each week, they're likely to achieve better health outcomes. 
"Our study provides evidence to guide individuals to choose the right amount and intensity of physical activity over their lifetime to maintain their overall health," Lee said. "Our findings support the current national physical activity guidelines and further suggest that the maximum benefits may be achieved by performing medium to high levels of either moderate or vigorous activity or a combination."